Third referee for Barilaro for NY job was Barry O'Farrell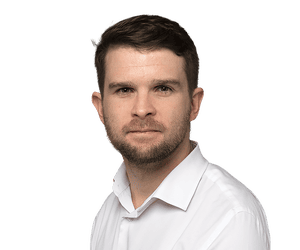 Christopher Knaus
The inquiry into John Barilaro's appointment as New York trade commissioner has just resumed. Barilaro reveals that his third referee was former NSW premier Barry O'Farrell, now Australia's high commissioner to India.
Barilaro:
He was one of the reasons I got into politics.
Barilaro says O'Farrell was a close friend.
I just said a minute ago that he's been a dear friend. I sent him a message and he offered to be my referee. It's as simple as that.
Labor's Daniel Mookhey asks:
Do you understand the perception when a former leader of the Liberal party is giving a reference to a former leader of the National party like this?
Barilaro says O'Farrell knew of his capability and experience.
Key events
In Brisbane, Queensland police are providing an update after the bodies of two people – a woman in her 40s and a man in his 20s – were found in the suburb of Stretton this morning.
Police have alleged there appears to have been a "frenzied attack" on the two deceased persons.
At 9.40 this morning, police say "certain information" was received via triple zero that an incident had occurred in Stretton. Police units subsequently attended a residence where they say they were met at the front door by a man suffering some injuries to his arms and legs.
Police then ascended the internal staircase of the premises where they noticed a large amount of blood on the staircase and … identified the location of two bodies. One of those bodies is a female, we believe who is roughly aged in her 40s, and also a male that we believe is aged roughly in his early 20s.

The scene was confronting. It has been described as a frenzied attack on the two deceased persons. Police have recovered two bladed weapons at this stage from the premises, which we believe were used in the attack.
The man was provided with first aid and taken into police custody. He is being treated in hospital in Brisbane and "very shortly" will be subject to a forensic procedure.
The bodies of the two deceased have not been formally identified, with autopsies to be conducted tomorrow.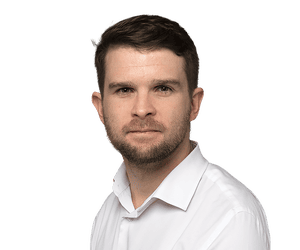 Christopher Knaus
Barilaro tells inquiry: 'All I did was apply for a job'
Chair of the inquiry, Greens MP Cate Faehrmann, asks Barilaro what he made of the evidence of the public service commissioner, Kathrina Lo, that she would not have endorsed the appointment had she known what she knows now about the appointment process.
Barilaro says he didn't know what Lo knew either.
Barilaro says:
The reality is that I didn't know any of that either. Just like the public service commissioner, I didn't know there were those intersections. I went into an independent process, where a panel assessed me and offered me the job.

That's not on me. All I did was apply for a job.
Faehrmann says:
But someone might have been doing your bidding behind closed doors?
Barilaro:
Well that's a question for that individual, if there's any evidence of that occurring.
Faehrmann:
Well, I put it to you that the person who was doing your bidding was minister Ayres?
Barilaro says he doesn't believe Ayres was doing his bidding. He goes on to say that he was the "victim" of a flawed recruitment process. All he did was apply for a job.
There is no evidence in this hearing that points to me, that I did seek [to] … pressure public servants in any way. None.

What did I do wrong? I got offered a job and I accepted a job.
Barilaro tells inquiry he rejects 'disgusting slur' and suggestions of corruption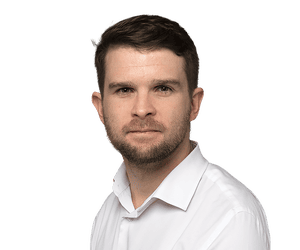 Christopher Knaus
Labor's Daniel Mookhey has just run through a timeline of events prior to Barilaro's resignation.
The timeline is as follows:
10 September – Barilaro gave evidence to the NSW anti-corruption commission as it explored former premier Gladys Berejiklian's dealings with disgraced MP Daryl Maguire
16 September – Barilaro puts forward a cabinet submission to change the process for appointing people to roles like New York trade commissioner. The changes would allow such roles to be made by ministerial decision
24 September – Barilaro declares to the federal court that he is intending to retire from NSW politics.
27 September – cabinet agrees with the submission to change the appointment process, something Mookhey describes as "record speed"
1 October – former NSW premier Glady Berejiklian resigns
4 October – Barilaro resigns
Mookhey says Barilaro must be "one of the luckiest men in New South Wales politics". He suggests Barilaro would have known Berejiklian was going to have to resign at some point and so he fast-tracked the cabinet submission in order to make the job vacant.
Barilaro is furious at the suggestion that lies behind the questioning
I absolutely refute that disgusting slur … you're making me out to be corrupt.
Barilaro is again asked if he is the luckiest man in NSW politics. He responds:
If you've lived the hell that I've lived in the last six weeks, you'd be the unluckiest.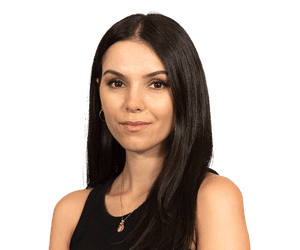 Benita Kolovos
Victorian opposition leader Matthew Guy appoints friend Nick McGowan chief-of-staff
The move comes following the resignation of Mitch Catlin last week.
McGowan was Guy's best man at his wedding and has run as a Liberal party candidate at several elections. He has been preselected as a candidate for the party in the North Eastern Metropolitan Region at the November election.
Guy says McGowan won't campaign for his personal election during his ordinary work hours and will take leave when he lodges his nomination with the Victorian electoral commission.
His first task will be to develop a code of conduct for opposition staff in Victoria.
"I am proud to call Nick a colleague and friend and look forward to working together to deliver real solutions for all Victorians," Guy said in a statement on Monday.
McGowan replaces Mitch Catlin, who resigned as chief of staff last week, after the Age reported he had proposed a Liberal party donor make more than $100,000 in payments to his marketing company, Catchy Media Marketing and Management, for services described as "supporting business interests".
Guy said the proposed payments were considered as part of Catlin's employment as his chief of staff, telling reporters on Tuesday: "Of course that was part of the discussion."
"But the point is that was not considered transparent enough … and nothing was ever [acted] on," he said.
The government has referred the saga, including any part Guy had in it, to the anti-corruption watchdog, the ombudsman, the electoral commission and police.
South Australia records seven Covid deaths
South Australia Health has released today's Covid update.
There have been 1,625 new cases recorded and seven further deaths.
There are 322 people being treated in hospital with the virus including 10 people in ICU.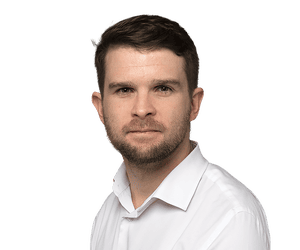 Christopher Knaus
'Absolute rubbish': Barilaro says he rejects any suggestion he created job for himself after deciding to retire
The inquiry hears that John Barilaro had references from a former Liberal senator in Arthur Sinodinos, a former Liberal premier in Barry O'Farrell, and the then Liberal trade minister, Stuart Ayres, at least informally.
Labor's Daniel Mookhey asks whether Barilaro can see how others would see it appeared that a "concerted effort" had been made to see him appointed to the role.
Barilaro downplays the political influence of his referees. He says O'Farrell had been gone from NSW politics for a long time. Sinodinos was a former federal Liberal, he said, with no influence over NSW public servants.
He notes he had no references from people within his own party, the Nationals, and says he had made friends from across the political spectrum, including in Labor.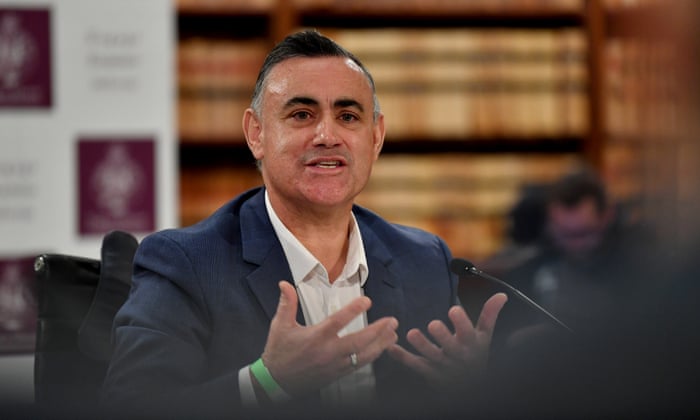 The inquiry then returns to Barilaro's decision to leave politics.
He says the premier, Dominic Perrottet wanted him to stay.
When the [Berejiklian resignation] announcement happened on Friday … I indicated that I'm not sure at this stage. He was asking me to stay, he wanted stability, he knew the role I played in the roadmap, but I had to be honest with him.
He is questioned over evidence in the defamation case he waged against Friendlyjordies and Google, which suggested he had wanted to retire much earlier.
Barilaro can see where the questioning is leading. He gets frustrated and the committee descends into argument.
Barilaro:
What you're suggesting here is that I knew I was going to retire and therefore I created this job for myself. That is absolute rubbish and I refute it.
After a couple of interjections, Barilaro says:
I worked damn bloody hard to get myself back together. A lot of psychology and psychiatry work. I battled some demons.
Greens: Labor's social housing plan 'doesn't even come close' to fixing crisis
The Greens have weighed in on Labor's social housing plan, suggesting it will leave "hundreds of thousands of people" in housing stress or homeless.
MP Max Chandler-Mather said while discussion about social housing was welcome, Labor's plan "doesn't even come close" to addressing the nation's housing crisis.
In a speech to the Australian Housing and Urban Research today, housing and homelessness minister Julie Collins accused the Coalition of a "decade of inaction" on homelessness.
The federal government's housing policies include a $10bn social housing fund to build 30,000 social and affordable homes within five years.
Chandler-Mather:
Under their plan things will only get worse.

There are 163,500 households sitting on social housing waitlists across Australia and that number grows by 7,600 homes a year, which means Labor's 4,000 social homes a year will literally see the waitlist grow every year.

Once you take into account people living in severe housing stress, then the actual need for social and affordable housing is over 600,000 homes.
Queensland's Covid wave peaked on 25 July, Annastacia Palaszczuk says
Speaking alongside chief health officer, Dr John Gerrard, the premier says the state has passed its Covid peak.
Queensland recorded 2,504 new Covid cases on Monday, with the seven day average steadily trending downwards.
Third referee for Barilaro for NY job was Barry O'Farrell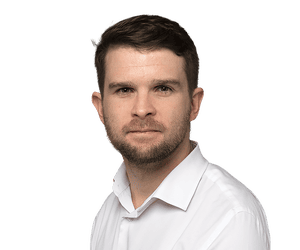 Christopher Knaus
The inquiry into John Barilaro's appointment as New York trade commissioner has just resumed. Barilaro reveals that his third referee was former NSW premier Barry O'Farrell, now Australia's high commissioner to India.
Barilaro:
He was one of the reasons I got into politics.
Barilaro says O'Farrell was a close friend.
I just said a minute ago that he's been a dear friend. I sent him a message and he offered to be my referee. It's as simple as that.
Labor's Daniel Mookhey asks:
Do you understand the perception when a former leader of the Liberal party is giving a reference to a former leader of the National party like this?
Barilaro says O'Farrell knew of his capability and experience.
Following the news of the two bodies found at a Brisbane residence this morning, regional crime coordinator detective superintendent Andrew Massingham will provide an update in Stretton at 1.30pm today.
We'll aim to bring you the latest.
Thanks to the lovely Natasha May for keeping us informed this morning. I'll be with you for the rest of the afternoon.
Thanks for your attention this busy Monday morning, I am now handing over to the wonderful Caitlin Cassidy who will be with you for the rest of the day.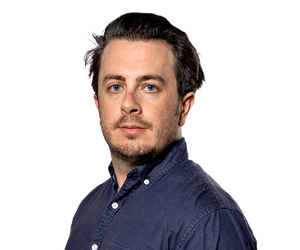 Josh Butler
Labor pushes back against Coalition position on aged care wage rise
Workplace relations minister Tony Burke said he was "stunned" at comments about aged care from shadow finance minister Jane Hume, who questioned whether a wage rise for staff would have productivity benefits for the economy.
Burke will later today share the government's submission to the Fair Work Commission's inquiry into a pay rise for aged care workers, today claiming those staff had been "significantly undervalued". Unions are calling for a 25% wage bump, and while the government won't single out a specific number, Burke and aged care minister Anika Wells say they will call for a "significant" increase.
Burke told a Canberra press conference on Monday afternoon:
Look at the work, the importance of it, the increasing complexity of it for aged care workers, and the government is very much on side with backing the workers for an increase.

If we're wanting to increase, as we are, the number of people working in aged care, then people being paid properly is part of it.
He said the government had "decided not to" suggest a specific number, in contrast to the recent minimum wage submission where Labor had specifically said it didn't want wages "to go backwards" against inflation – effectively calling for a minimum wage rise above the 5.1% inflation rate at the time.
Burke wouldn't be drawn on what aged care pay rise he wanted to see, but again committed that the government would fund any pay rise ordered by the FWC.
Earlier in the day, Hume told Sky News that the Coalition opposition wanted to see aged care remain "sustainable" in the face of a wage rise. Hume said:
The question to answer is whether those wage rises will be passed on to residents, will they be passed on to ordinary Australians about to go into aged care.

And will they make a difference to productivity?
Burke lashed those comments as "out of touch". He said:
I was stunned when I heard the challenge about productivity from Jane Hume. Like, really?

The starting point here, we had a royal commission where their interim report, the front page of it, [was titled] 'Neglect', We have an area of serious neglect where getting more people into the workforce is a critical part of that … on the list of issues Jane Hume went through, there was the need to care for residents? Where was the issue of doing something about pay equity? Where was the concept as to whether or not this work was undervalued?

If there was an example of someone being out of touch with the needs of aged care, it was up in lights in that interview.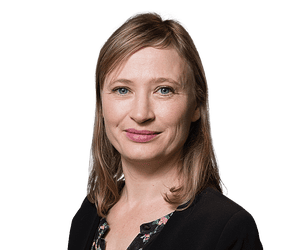 Sarah Martin
Latvian foreign minister urges more sanctions against Russia in meeting with Penny Wong
The Latvian foreign minister, Edgars Rinkēvičs, has met with Australia's foreign affairs minister, Penny Wong, outlining his concerns about Russian atrocities in Ukraine and calling for Russia to be designated as a state sponsor of terrorism.
Speaking in Canberra alongside Wong on Monday, Rinkēvičs said that he believed the sanction was necessary given the ongoing atrocities committed in Ukraine, and said he would be calling on the European Union to also support the designation.
He said the proposal would see a complete ban on visas for Russian citizens and the confiscation of Russian government assets and would make it easier to put in place a process for war crime proceedings against officials who were directly responsible for committing atrocities in Ukraine.
We have an international criminal court, we have the international court of justice, but the crime of aggression actually does not fall under the responsibility of those courts. So we need to address those things, we need to address the war crimes and genocide that is being committed by Russians against Ukraine.
Rinkēvičs said he had raised Latvia's position in his meeting with Wong, and would continue to make the case, which is also being pushed by Ukraine's president, Volodymr Zelenskiy.
When it comes to Ukraine, I think that both of us acknowledge the necessity to continue to support Ukraine in any way we can. Latvia has been providing military, financial, humanitarian assistance to Ukraine.

We believe that we must continue doing that and actually, the western world must increase military assistance, because, as we see, unfortunately, Russia is continuing its aggression.