PM: voice not 'not a third chamber of the parliament'
Albanese is asked whether he believes the question being proposed is simple enough for Australians to understand what they're voting for. Albanese says it is a "simple proposition which is consistent with good manners".
It says where you are implementing a policy that affects a group, in this case the oldest continuous civilisation on the planet, something we should be proud about, you should consult, involve them.
Albanese says the language of the question still leaves parliament the right to set the detail about how the voice to parliament will operate and would not enshrine the body's power in the constitution "because this is not a third chamber of the parliament".
This makes it very clear this doesn't change in any way the primacy of our democratically elected parliament.
Key events
NT records no new Covid deaths
No people with Covid-19 have died in the Northern Territory overnight, with the state recording 236 new cases on Sunday morning, 56 people in hospital, and none in ICU.
WA records six new Covid deaths
Six people with Covid-19 have died in Western Australia overnight, with the state recording 3,252 new cases on Sunday morning, 415 people in hospital, and 14 in ICU.
'We have lost a giant of the Australian music industry and of our mob': Linda Burney on Archie Roach
The minister for Indigenous Australians, Linda Burney, has released a statement on the death of Archie Roach.
It was with great sadness I learned yesterday of the passing of Gunditjmara and Bundjalung man Archie Roach and I offer my deepest sympathies to his family.

For many Australians, Archie was their first exposure to the horrors of the Stolen Generations.

His voice, his music and his story came out of trauma and pain.

His powerful songs also brought people together. They provided strength and still serve as a source of healing – putting into words what was unspeakable.

We are all so sad about his passing.

Archie's songs will live forever – etched into our 65,000+ history – and he will be remembered as one of the early Aboriginal artists to bring our music into the mainstream.

Archie was one of our nation's greatest songmen and truth-tellers and we have lost a giant of the Australian music industry and of our mob.

Vale Archie.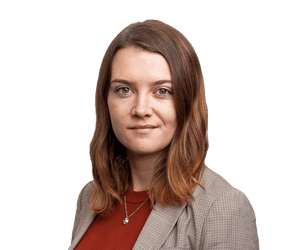 Eden Gillespie
Police Facebook group belittled domestic violence victims
Queensland police are investigating social media posts on a private Facebook group for law enforcement personnel that belittled domestic violence victims and implied officers purposefully avoid responding to such incidents.
The posts were made at the same time as public hearings in a commission of inquiry into Queensland police responses to domestic violence have unearthed numerous allegations of a misogynistic culture within the service that has repeatedly failed women.
Guardian Australia has seen several offensive posts published on the Facebook group, which proclaims to be a space for current and former Australian law enforcement officers.
A Queensland member of the group uploaded a photo ranking domestic violence allegations from "dogshit" or "very poor quality" to "bullshit" or "not true" and "batshit – insane".
The group member said the photo could be used when describing "the parties involved in the 10th DV [domestic violence incident] of the night", with the post attracting dozens of "likes" or laughing emojis.
For the detail on this story read the full report by Guardian Australia Queensland state reporter Eden Gillespie.
Covid deaths nearing 12,000
Australia's daily Covid-19 death tallies are spiking, pushing the nation closer to chalking up 12,000 total virus-related fatalities.
The nation has recorded three straight days of 100-plus deaths related to the virus.
Another 27 have been reported so far on Sunday in Victoria, NSW and Tasmania – taking Australia's total toll across the pandemic to 11,832 – along with 18,108 new cases.
– From AAP
Queensland records no new Covid deaths
No one with Covid-19 has died in Queensland overnight, with the state recording 4,655 new cases on Sunday morning, 762 people in hospital and 28 in ICU.
Tasmania records one new Covid death
One person with Covid-19 has died in Tasmania overnight, with the state recording 649 new cases on Sunday morning, 150 people in hospital and six in ICU.
ACT records no new Covid deaths
No people with Covid-19 have died in Australian Capital Territory overnight, with the state reporting 556 new cases, 163 people in hospital and one in ICU.
Greens party room to decide on climate bill negotiations
The Greens will meet three times during the upcoming parliamentary sitting week to discuss support for the government's proposed climate bill to legislate an emissions reductions goal.
Greens leader Adam Bandt, who is leading negotiations with the government, is pushing for the 43% reduction by 2030 to be increased, but Labor is remaining steadfast on its target.
Speaking on Sky News on Sunday Bandt said he would take negotiated concessions back to the party room on Monday, Tuesday and Thursday ahead of a proposed vote in the lower house after the final meeting.
There'll be a vote before the end of the week. We'll have the discussions and I'll take a position back to my colleagues. The party room will ultimately get the say about how we vote in the House and how we vote in the Senate.
There remains the chance the bill will be postponed in the lower house until parliament sits again in September.
But climate change minister Chris Bowen wants legislation passed this week to come before the Senate the following month.
Whether any Greens amendments will be moved in the lower house, where the government holds a majority, or the Senate will also be a topic of discussion.
The Greens hold the balance of power in the Senate, where the government needs the minor party and one extra vote to pass legislation the opposition doesn't support.
Bandt:
Part of the reason we saw the Greens' vote go up at this election is people want us to work constructively with the new government but to push them to do better.

That's the approach we're taking and it's going to have to be a parliament where everyone gets a bit. The whole 'it's my way or the highway' politics has been rejected by the people at the election.
The Greens are also pushing for a moratorium on new coal and gas projects, something the government has ruled out.
Bandt:
If on the one hand you're passing legislation … one week to say let's talk about cutting pollution … then the next week you start opening up the Beetaloo basin or any other projects, you could blow that target out of the water.
– From AAP
Roach's work recorded the history of First Nations people
Karen Mundine, CEO of Reconciliation Australia, has reacted to the death of Archie Roach by saying that many Australians will be mourning the loss of a "storyteller" and a cultural songman whose work recorded the history of First Nations people.
We found comfort in his songs, we found reflection in his songs.
Speaking to the ABC this morning, Mundine said his music was about healing, both for Roach and for First Nations people.
He did many events with us. He through his songs, but in between [too], he would share his life, his story. Always talk about the importance of how do we work through this? How do we use these stories of sadness to heal us? And to come to something positive.
Lorena Allam: Roach 'such an enormous loss to us'
Guardian Australia's Indigenous affairs editor Lorena Allam was on the ABC Insiders panel this morning, where she remembered Archie Roach as "a voice who spoke for the soul of the country" and "a beautiful soul".
It's such an enormous loss to us. It's hard to find the words for how much he gave to his people every day, despite the fact that he was treated so appallingly by this country as a member of the stolen generations.

He gave and gave and gave. I used to wonder how he could keep singing that song, but he did it for all of us. He was a truth teller. And the fact that he won't be with us anymore is just really hard to comprehend.
Stan Grant: Roach 'sang to the soul of the country'
Stan Grant has remembered singer-songwriter Archie Roach as "just such an incredible soul" who "sang to the soul of the country".
I remember one beautiful night, we were sitting down the south coast in my cousin Bob McLeod's house and Bob was a musician. We were sitting out the backyard, like blackfellas do, under the stars and trees, passing the guitar around.

Archie was the last one. He didn't really want to sing. We were goading, 'Come on, give us a song'.

He strummed that guitar and opened that voice, and I, I tell you, it was like the stars fell down from the sky, it was like heaven. Because his angelic voice that spoke to such an enduring pain in our people, and such a joy at the same time.
Details on the details mixed
A quick note here that was picked up by the Insiders panel: prime minister Anthony Albanese was not being drawn on detail about what information will be available before any referendum, when a vote will be held and how the voice to parliament will actually function.
This is different to what minister for Indigenous Australians Linda Burney was saying on Q&A last night:
There will be a lot of information out to the community about what people are voting on. It would be nuts for that not to happen.
Whether the difference from the PM is about preserving options ahead of a big campaign or whether the prime minister, a non-Indigenous man, wants to be seen as consulting with Indigenous communities, it does raise several questions.
'Give the process that momentum'
Albanese is asked when a referendum will be held but says a decision has not yet seen made and that he is currently focused on building consensus.
Asked whether he is afraid that it may stall if no tangible progress is made, the prime minister says "you can chew gum and walk at the same time".
This is something that people have been waiting for for a long time. And one of the reasons why I put out the potential question and the potential constitutional alteration for debate is to give the process that momentum.
'Respect of being asked their view'
Speers offers Albanese a practical hypothetical to understand how the voice to parliament would work, describing a scenario where such a body advised that the alcohol bans in the Northern Territory should be maintained. He asks whether, if that was the advice that was given, that should happen?
Well, it would be a very brave government that said it shouldn't. The thing about the voice and consulting people directly is that you will have a clear process whereby people can have input to matters that affect them directly.

You know what they want? They want the common courtesy and respect of being asked their view. That's what this is about.
'Isn't a body that is on top of the parliament'
Albanese:
This isn't a body that is on top of the parliament, it's not even at the side of the parliament, it doesn't seek to usurp the power of the parliament. What it seeks to do, though, is to break with what I call the tyranny of powerlessness that First Nations people have suffered from over 121 years of the commonwealth making decisions in Canberra without having respect and without having consultation with First Nations people themselves.
PM: 'Structure of the voice won't happen before referendum'
Albanese says that his announcement of the question on Saturday was a "step forward" that was taken to ensure momentum continues after five years of negotiation, consultation and advocacy since the Uluru Statement from the Heart in 2017. If nothing happens there is "a risk of not advancing as well".
The conversation now turns to detail, where Speers questions whether the Albanese government will release detail about how the body will function before any referendum on whether it should exist. Speers points out that a lack of detail will be a vulnerability for those advocating the establishment of such a body, saying the opposition slogan writes itself "if you don't know, vote no".
Albanese:
There will be, as occurred at the end of the last century, when a referendum wasn't successful, people looking for all of the detail and saying well, if you disagree with these 50 clauses, if you disagree with one out of the 50 but 49 are OK, vote no. We're not doing that. We're not doing that. We're learning from history. We are about maximising the opportunity there. We're appealing to the good will of the Australian people and as I said, the Australian character as I see it.

What I am not going to do, David, is to go down the cul-de-sac of getting into every detail because that is not a recipe for success.

The legislation of the structure of the voice won't happen before the referendum. The referendum will need to be put, or else you'll have potentially – what some people are arguing for is having a debate about the consequences of a constitutional change before you have any idea of whether the constitutional change should happen or not.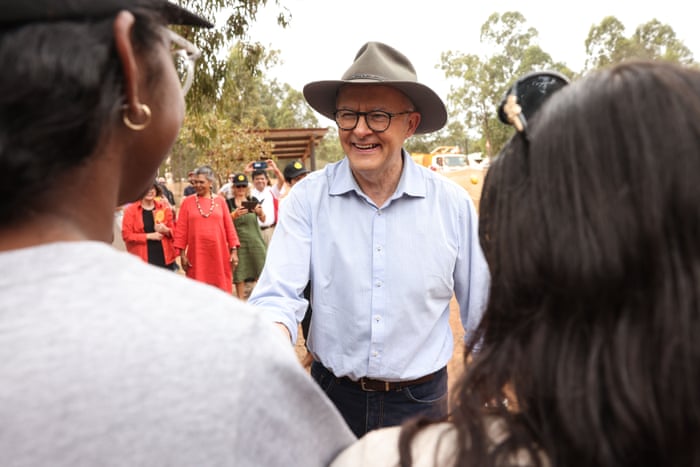 'People will wonder why we didn't do it before'
Albanese:
We know the end of the last century, there was a referendum that wasn't successful. What we need to do is enshrine [the voice] in the constitution, have the voice to parliament, that when it operates, people will wonder why we didn't do it before. I see this similar to the apology for the stolen generations or the 1967 referendum or native title.
On whether future parliaments could change the powers and functions of the voice to make it less powerful:
We're a democratic nation. Parliaments are in the end, they're the accountable body. This hasn't been, to be clear, this isn't my wording. This is wording that has risen up from hardworking people who have been involved, Indigenous and non-Indigenous.