What happened Monday 27 June, 2022
With that, we'll wrap up our live coverage of the day's news. Here's a summary of the main developments:
Anthony Albanese has visited Australian troops in the Middle East as he travels to the Nato summit in Spain.
A woman who locked herself to the steering wheel of her car and blocked the harbour tunnel is one of 11 climate protesters arrested in Sydney. The protesters were among a group of 50 to 60 activists who kicked off a week of disruption in Sydney with a march through the city centre on Monday.
John Barilaro personally approached former New South Wales Labor leader Jodi McKay about a trade commissioner job in India, raising further questions about the role senior ministers in the government have played in appointing the controversial $500,000-a-year roles.
Australia's new environment minister, Tanya Plibersek, has received an enthusiastic welcome in Lisbon at the UN ocean conference after flagging five new blue carbon projects and declaring that "under the new Australian government, the environment is back – front and centre". Meanwhile, Australia's greenhouse gas emissions increased in 2021 as the country wound back Covid-19 lockdowns without taking significant steps to maintain a fall in carbon pollution recorded during the pandemic.
The United Australia party's new senator has accused Labor of "pumping the brakes" on the crossbench's ability to scrutinise the government by cutting their staff, as Albanese stares down the prospect of a "Senate strike" over cuts to parliamentary staff.
Australian states and territories announced at least 23 deaths from Covid-19 on Monday.
The Victorian department of health says the Omicron BA.4/BA.5 subvariants are likely to become dominant variants in Victoria. These may be offshoots of an earlier Omicron strain, BA.2.
An emergency biosecurity zone has been imposed to stop the movement of bees across NSW after the deadly parasite varroa mite was discovered.
Thanks for tuning in, we'll be back to do it all over again tomorrow – when the first tranche of 2021 census results are released.
Have a pleasant evening.
Man shot by police in Melbourne
A man has been shot by police in Melbourne.
Victoria police confirmed he was shot in Coburg North at 4.40pm on Monday, AAP reports.
They said the man was being treated by paramedics and no one else had been injured.
Federal Liberal labels climate protesters 'anarchists'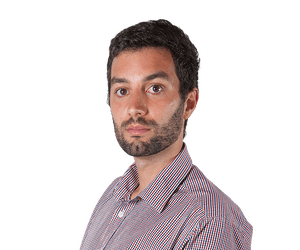 Paul Karp
The shadow climate change and energy minister, Ted O'Brien, has said climate protest activity blockading streets is "unacceptable" and state governments should consider higher penalties to stamp them out.
O'Brien said:
If you want to get a message across you do not drive a car into police … You do not inconvenience people. It is a disgrace the way they have been behaving today. Let's hope the state government does what needs to be done … and sends the fear of God into others who would carry on like anarchists.
O'Brien said that "true anarchists" don't care about policy changes on climate because "their job is to cause anarchy … any degree of rationality won't top it".
O'Brien said the Greens and "probably the teals" have a business model "predicated on maintaining the rage, no matter how much people try to take action on climate action" to get votes and stay in parliament.
On nuclear power, O'Brien said he "hadn't seen any evidence" that nuclear shouldn't be considered "due to economics".
He criticised Labor for nixing nuclear due to its cost, which he said "hasn't been proven" and argued that cost doesn't justify a ban.
He said:
On the one hand we have the government calling for more gas and more coal, but Chris Bowen out there saying the solution is less of these energy sources. This crisis the country has been in is a crisis of dispatchability. The more renewables come in, the more we will need gas … to back renewables up. It isn't an anti-renewables debate. Renewables need partners in life.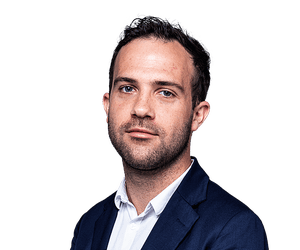 Michael McGowan
John Barilaro approached former NSW Labor leader Jodi McKay about trade role in India
John Barilaro personally approached former New South Wales Labor leader Jodi McKay about a trade commissioner job in India, raising further questions about the role senior ministers in the government have played in appointing the controversial $500,000-a-year roles.
Barilaro, whose recent appointment as New York trade commissioner has become embroiled in controversy, was still NSW deputy premier when he sounded out McKay last year about her interest in the India role, the Guardian understands.
While McKay did not get the job – Vishwesh Padmanabhan was appointed to the role in December last year – Barilaro's personal approach is significant because the NSW government has insisted the public service, not government ministers, were responsible for the appointments.
Read the exclusive story here:
Albanese visits troops in Middle East
Australia's sense of order and its values of democracy must be defended, Anthony Albanese has declared.
AAP have filed this report from the Camp Baird base, where the prime minister visited Australian troops serving in the Middle East ahead of his week-long European trip, which includes the Nato summit in Spain before travelling to Paris.
He touched down at the Al Minhad operating base in the United Arab Emirates on Monday morning local time, where he met with defence force personnel and Australian embassy staff at Camp Baird.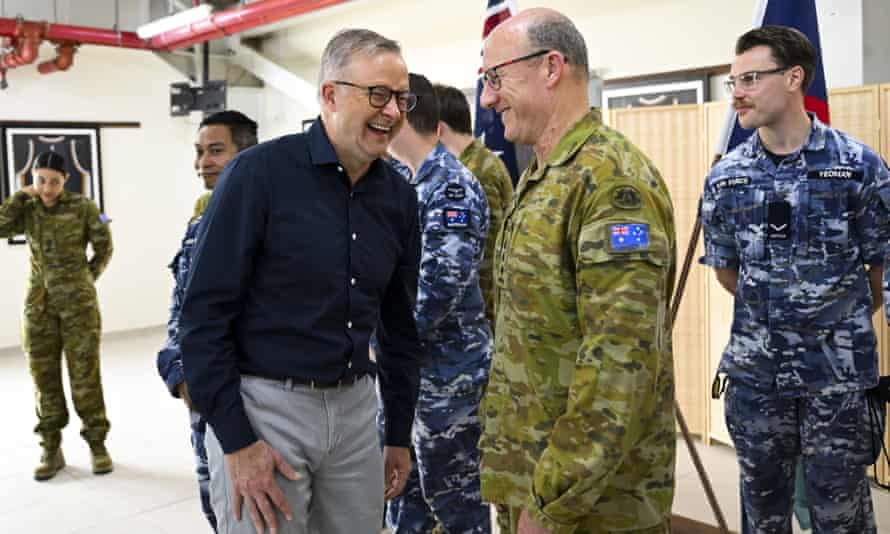 The base was the site where at the highest point, 2,750 Afghan evacuees were processed following the US withdrawal of Afghanistan, and the fall of Kabul to the Taliban in August last year.
Speaking to about 30 troops, Albanese thanked them for their service in keeping the nation safe, and said Russia's invasion of Ukraine was a "reminder of the unsafe world we live in". He said:
Our values of maintaining international rule of law, maintaining a sense of order in the global environment is one that can't be taken for granted.

It does have to be defended, and those of us in political life are humbled by the knowledge that it's defended each and every day by our men and women in uniform.
Albanese spoke of a group of six young Afghan women who were living together in a house in his Sydney electorate after having been settled. "They will make great Australian citizens," he said. He praised the women for their volunteer work in packing food hampers for those in need, and said "they will be great assets to Australia".
About 50 Australian Defence Force personnel are serving at Camp Baird, which plays a "critical role" for Australia's presence in the region, the prime minister said.
Albanese then spoke with individual personnel gathered for breakfast at the mess, before taking a group photo with them. Australia's ambassador to the UAE Heidi Venamore prepared a bacon and egg roll for the prime minister.
Earlier, upon arrival at the base, Albanese and his partner Jodie Haydon laid a wreath at the memorial for Australians who had been killed while serving on Middle East operations. The sombre pair was watched on by more than a dozen Australian troops in attendance.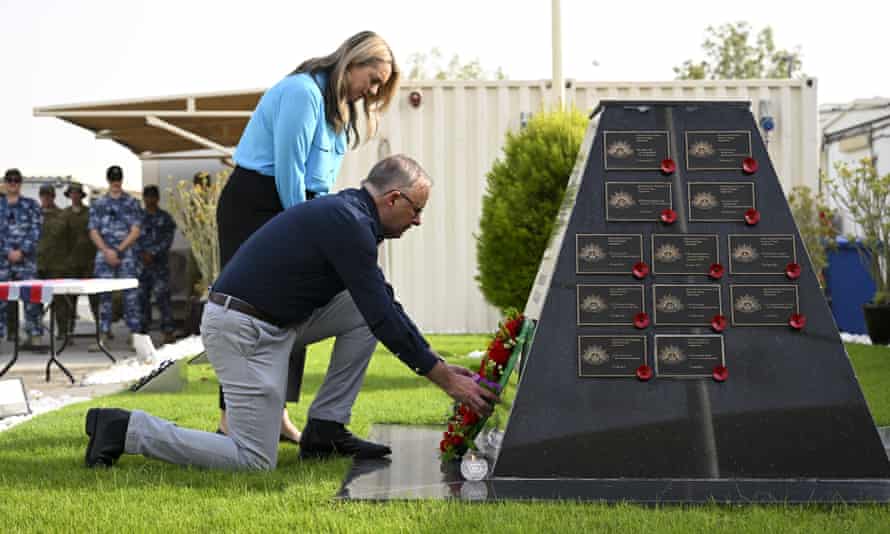 Annastacia Palaszczuk tightens Queensland's lobbying rules ahead of integrity report release
Queensland's premier, Annastacia Palaszczuk, has moved to tighten political lobbying rules ahead of a key report being released into her own government's integrity.
Prof Peter Coaldrake is due to hand down his final report into government accountability and integrity on Tuesday.
In April, his interim report found lobbying was widespread, escalating and lacked proper regulation. Coaldrake said he would consider steps to ensure the ministerial code of conduct "has teeth and is observed" in his final report.
Palaszczuk on Monday pre-empted his possible recommendations and announced changes to the lobbying code of conduct. She said anyone working for a lobbying firm, except for administration staff, will be deemed a lobbyist.
"That basically means anyone working for a lobbying firm will need to be registered as a lobbyist," Palaszczuk told reporters.
Read more:
NRMA offering voluntary carbon offset scheme for drivers
We saw earlier today that Australia's annual emissions are on the rise again for the first time since 2018.
(Before that, they had fallen each year since 2009, assuming you trust the data on the land sector. There are reasons not to do so, as reported here.)
Anyway, just as people can buy an offset for air travel, there are some emerging offers to do the same for motorists.
One of them is NRMA's carbon offsets scheme, which allows drivers to plug in their car make and model and their estimated annual distance driven to work out how much they should offset to be carbon neutral.
They calculate the payment and will direct the money raised to bush regeneration in Australia, investing in renewable energy and rainforest protection.
Hummer drivers (not me) would have a lot of trees to plant, by these calculations.
More typically, a medium-sized car driven 10,000km a year would produce about 1.87 tonnes of carbon.
To take that out of the atmosphere you need to plant 84 trees (and presumably hope they survive fire, drought or water logging, etc). For that NRMA, reckons the offset will cost $41.05 – not a huge amount in the grand scheme of things.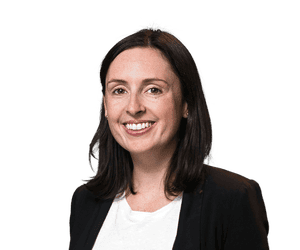 Lisa Cox
Fears global biodiversity talks will not settle on key targets and goals
Despite positive reviews for Australia's role in global biodiversity talks held in Nairobi last week, there is concern that the international negotiations are drifting.
The final agreement is supposed to be reached at a meeting of countries in Montreal in December, but there are key targets and goals that have not been settled and it is likely another round of talks will be required before then.
WWF-International issued a statement saying little progress had been made in Nairobi, with key decisions "kicked down the road" and a small number of countries, such as Brazil, "actively working to undermine the talks".
WWF-Australia's Quinton Clements said the talks overall were lacking in political leadership and there was real concern that agreement would not be reached in Montreal.
A spokesperson for the environment and water minister, Tanya Plibersek, said the new government was committed to "stepping up Australia's global environmental leadership". She said this was made clear at the Nairobi meeting and reflected in a strengthened negotiation position on environmental protection, including actions to address extinction risk and protect more land and sea area.
"Australia's negotiation team for the United Nations Convention on Biological Diversity … will be advocating for an ambitious Post-2020 Global Biodiversity Framework in line with the government's commitments for stronger action on the environment."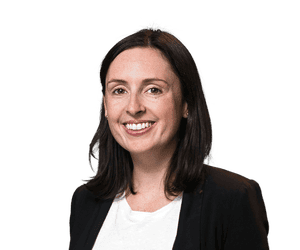 Lisa Cox
Albanese government changing Australia's tone to be 'more ambitious' on environment
You may have read that Australia's new environment and water minister, Tanya Plibersek, has told the United Nations ocean conference in Lisbon that "the environment is back – front and centre" under the Albanese government.
These aren't the only international talks where a change in tone from Australia has been observed.
The oceans conference follows a round of negotiations last week in Nairobi for a new global agreement on nature under the convention on biological diversity.
The convention on biological diversity receives less attention than global climate conferences, but the current negotiations are aimed at achieving an ambitious new international agreement for protecting and restoring nature.
The significance of these talks has previously been compared to the Paris climate agreement.
Plibersek was not in Nairobi last week but Australia sent a delegation.
Quinton Clements, WWF-Australia's head of policy, was among observers who noted more ambitious language from the new government.
He said:
There's definitely a bit of a change from the previous regime. The new minister and government have given clearer direction to the Australian delegation. They've been more ambitious in terms of where Australia sits."
Clements said that ambition extended to things like halting and reversing biodiversity loss and working with other countries to ensure a "nature positive" approach to wildlife and sustainable development by 2030, which in simple terms means agreeing there will be more nature by 2030 than there is currently.
Omicron BA.4 and BA.5 strains likely to become dominant, says Victorian health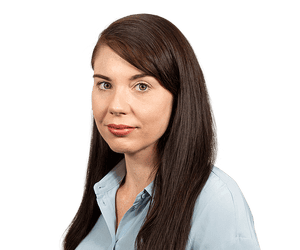 Melissa Davey
The Victorian department of health says the Omicron BA.4/BA.5 subvariants are likely to become dominant variants in Victoria. These may be offshoots of an earlier Omicron strain, BA.2.
In a statement, the department of health said the prevalence of BA.4/BA.5 in Victorian metropolitan and regional wastewater catchments has "risen significantly in recent weeks, indicating increasing transmission of this sub-lineage in the community".
The BA.4/BA.5 sub-lineage was first identified in catchments in April and has since risen from under 5% in late May to 17% as of 23 June, the department statement said.
"BA.4/BA.5 is expected to overtake the BA.2 strain in coming weeks to become the dominant strain in Victoria," the department said. "This is in line with similar patterns in NSW and Queensland."
Both states have seen a significant rise in the number of people hospitalised with Covid-19 during June.
Victoria's department of health said the prevalence of BA.4/BA.5 in Victoria is likely to result in an increase in cases – including reinfections – and hospital admissions and deaths. This is because the strain has a greater ability than BA.2 to evade immunity provided by vaccination and earlier Covid-19 infection.
There is no evidence at this stage that the BA.4/BA.5 sub-lineage causes more severe disease, but the department is closely monitoring the situation.
The department statement urged people to stay up to date with vaccinations, stay home if unwell, and strongly recommended masks be worn in shared indoor settings.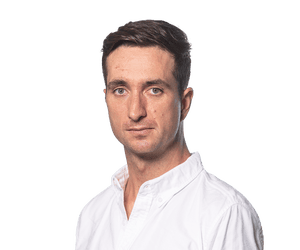 Nino Bucci
Tjapwurong woman withdraws legal challenge to Victorian highway after state says it will develop new plan
A senior Tjapwurong (Djab Wurrung) woman who has withdrawn a legal challenge to the construction of a highway that endangered culturally significant trees in western Victoria says the court case represents a win for her community.
Marjorie Thorpe said in a statement that she had withdrawn the challenge after the state government's Major Road Projects Victoria (MRPV) agreed it would no longer rely on a 2013 cultural heritage management plan as part of its Western Highway duplication project.
In October 2020, MPRV felled a tree considered a sacred directions tree, Thorpe said, and were preparing to destroy another tree and build the road close to five other significant trees, including two birthing trees.
Thorpe filed an emergency supreme court application soon afterwards, and an injunction preventing further roadworks until the case was heard was granted later that year.
Thorpe said that as the court case continued the state "abruptly announced that it would no longer rely on the 2013 plan to construct the road, and promised to work with the Eastern Maar Aboriginal Corporation to develop a new Cultural Heritage Management Plan".
She said this meant there was no need for the case to continue. Thorpe added:
This week, in a win for my Tjapwurong community and ancestors, I discontinued the proceeding.

This maintains my rights to sue if the state tries to use the old Cultural Heritage Management Plan as a basis for further construction on our lands.

It also reserves my rights to review the new Cultural Heritage Management Plan once is it complete to ensure it is legal and complies with cultural heritage legislation.
Thorpe thanked community members who gave evidence in her case, and her lawyers, and urged the state to better protect Aboriginal heritage. She said:
Tjapwurong people have lost many of our stories about the trees as a result of colonisation and dispossession, but that makes the surviving stories of special importance.

They provide a connection to our past – an important connection to the existence and history of the Tjapwurong people. It is important that we preserve that connection, including so we can pass on the stories of our ancestors and our people and the land to our children and grandchildren.

I hope that this time around, the rights of our people and the remains of this precious heritage can be protected.
Adam Morton
Australia's emissions climbed in 2021 as transport and fossil fuels wiped out gains during Covid
Australia's greenhouse gas emissions increased in 2021 as the country wound back Covid-19 lockdowns without taking significant steps to maintain a fall in carbon pollution recorded during the pandemic.
National emissions rose 0.8% – 4.1m tonnes of carbon dioxide – in the final full year of the federal Coalition government, according to government data released on Monday.
While pollution from electricity generation continued to drop due to an increase in renewable energy and reduction in coal power, this decrease was effectively cancelled out as emissions from transport, manufacturing and fossil fuel developments – notably the gas industry – bounced back.
Emissions were also up from agriculture as the recovery from drought continued.
Read more:
The Teacher's Pet podcaster tells court he wanted justice for Lynette Dawson
The journalist behind The Teacher's Pet podcast has told a court he wanted justice for Lynette Dawson, believing she had been killed by her husband in January 1982.
Giving evidence in the murder trial of Christopher Michael Dawson on Monday, The Australian's Hedley Thomas said he had produced the 2018 podcast to help Lynette Dawson's family seek justice for their daughter and sister who had vanished with no explanation.
"And so justice for Lyn meant to you, didn't it, the prosecution of Christopher Dawson," asked defence barrister Pauline David.
"I think that is a fair call, yes," Thomas replied.
Read more:
Here are the latest coronavirus numbers from around Australia today, as the country records at least 23 deaths from Covid-19:
ACT
Deaths: 0
Cases: 927
In hospital: 119 (with 1 person in ICU)
NSW
Deaths: 11
Cases: 6,862
In hospital: 1,507 (with 55 people in ICU)
Northern Territory
Deaths: 0
Cases: 209
In hospital: 17 (with 1 person in ICU)
Queensland
Deaths: 0
Cases: 3,260
In hospital: 542 (with 8 people in ICU)
South Australia
Deaths: 6
Cases: 2,137
In hospital: 210 (with 9 people in ICU)
Tasmania
Deaths: 0
Cases: 798
In hospital: 45 (with 3 people in ICU)
Victoria
Deaths: 1
Cases: 6,305
In hospital: 459 (with 26 people in ICU)
Western Australia
Deaths: 5
Cases: 3,434
In hospital: 234 (with 8 people in ICU)
Energy sector vulnerable from lack of coherent climate policy, economist says
For all the chatter about the rising cost of energy, it's interesting to be reminded that electricity accounts for around 2.4% of Australia's CPI basket, while gas and other household fuels account for 1%.
Catherine Birch, a senior ANZ economist, has crunched the numbers, and estimates the recent increases and those to come will contribute a "hefty" 0.6 percentage points of the 7% annual consumer inflation rate we can expect by year's end.
There's a long list of blame for the soaring energy costs, including coal-fired power plants being subject to "unscheduled" outages.
"But an underlying issue is the lack of coherent energy and climate policy in Australia for the past several years which has undermined investment in the energy sector," Birch said. "This has left the sector more vulnerable to shocks."
But the impacts on household bills varies in part because of different packages offered by the states to help people pay bills.
The cost of generation also varies a lot across different parts of Australia, depending on their energy mix. The ASX tracks future wholesale prices, and Victoria is projected to have a cheaper prices for the next few years at least (partly because their brown coal is not internationally traded).
As for the future, we will get a better sense of what the Australian Energy Market Operator expects will be the necessary new investment "to keep the lights on" when it releases the 2022 Integrated System Plan this Thursday. We know from the draft plan – and last week's release of the design of a capacity market – that a massive amount of spending is going to be needed over the next few decades.
Expect some big numbers but it is also worth remembering that we would have had to spend most of it even without a decarbonising goal since all of the coal plants and some gas ones are at or approaching the end of their design lives anyway.
As one energy insider said the other day: "How often do you see somebody driving a 50-year-old car?"
Police vow to crack down on Sydney protesters as 11 arrested
Police have accused environmental activists who staged disruptive protests in Sydney on Monday of "incredibly dangerous" behaviour and have vowed to continue tracking down all of those involved ahead of further actions planned this week.
A woman who locked herself to the steering wheel of her car and blocked the harbour tunnel was one of 11 climate protesters arrested in Sydney, as Blockade Australia activists kicked off a week of disruption with a march through the city centre.
On Monday afternoon, the acting assistant commissioner, Paul Dunstan, said those involved will be charged with recently introduced state government legislation to crack down on illegal protesters following several arrests of climate change activists blocking traffic and access to ports. Protesters face a maximum penalty of two years' jail and $22,000 fines for disrupting traffic or preventing access on roads.
Dunstan said police will continue going through CCTV footage to identify protesters so they can be arrested. He also said police will have an increased presence across the city in coming days in anticipation of further actions.
Police will continue to be out in force in the coming days as this group continues their unlawful disruption of Sydney. They appear hell-bent on continuing this activity to disrupt the people of our city … We need the public's help to help us identify those involved and to help us prevent further unlawful protest activity.
Dunstan said police had a "very strong deployment on the footprint of the CBD" on Monday, "however, the group this morning was highly unorganised and erratic, and they were moving throughout the CBD in an unstructured format, and it was difficult to get ahead of them".
We will be out in force and we will have additional police as a result of this morning's activity. What I will say – the behaviour of this group was nothing short of criminal activity. The throwing of bicycles, the throwing of garbage bins, the throwing of other items in the path of police, in the path of media, in the path of innocent members of the public just walking by, will not be tolerated and cannot be by the people of NSW.
Read more: