Key events
Albanese pays tribute to the Queen, remains unmoved on republic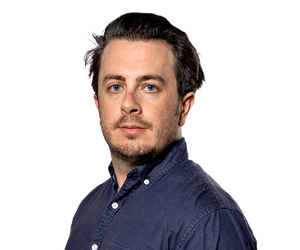 Josh Butler
Prime minister Anthony Albanese says it was a "great honour" to meet King Charles in London, but says he hasn't had cause to reconsider his views about the monarchy and its value to Australia.
Albanese is in the UK to attend Queen Elizabeth's funeral. Overnight (Australian time) he met new British PM Liz Truss, as well as having an audience with the King, after attending the Queen's coffin lying in state at Westminster Abbey and signing the condolence book.
At a press conference soon after, Albanese – a long-time supporter of an Australian republic – spoke warmly of his meetings.
I was given the honour of an audience with King Charles III at Buckingham Palace and that was a great honour and an opportunity for me to express my personal condolences to King Charles but also condolences on behalf of Australia.
Albanese called his visit to Westminster "a very emotional experience". He has been asked numerous times about a potential Australian republic, and has consistently said this is currently not the time for such a conversation.
However, asked at the press conference whether his week in London had led him to "revise any views that you have about the monarchy and its value to a society", Albanese also pushed back.
No, I think this is something that is about respect for Queen Elizabeth and her quite extraordinary service over 70 years, and that's something that I've admired and respected for a long period of time.
The PM said King Charles would be "always a welcome visitor" to Australia. Palace protocols dictate that meetings with the monarch are off-record, so Albanese didn't give any details of their conversation, other than to call it a "very good" chat.
Albanese was also asked about King Charles' environmental and climate advocacy.
I'm not going to discuss any of that detail either, as protocol requires. But King Charles, of course, has been on the record on his views over a very long period of time about environmental issues and including about climate change.
'My position hasn't changed': Marles on his support for the republican movement
Finally Marles is asked whether it is possible to reconcile the Queen's death and his support for the republican movement.
Irrespective of one's views about our constitutional arrangement, I think Australians have been really moved by what has occurred. There has been an outpouring of grief. I felt that myself. Partly it is about – this is around event that has never occurred in our lives before. There is a sense of history in the moment, and I think whenever that happens, we all kind of walk down an introspective path about our own life's journey, but it is about the person, about her, a person who has given a life of unparalleled service and wanting to show gratitude to that.
On the republican movement itself:
My position hasn't changed but we will have plenty of time to talk about all that. The other point to make is that the foundational questions in our country matter. The ones we are focused on in this term of government, the Uluru Statement from the Heart, voice to parliament, that's what the Albanese government will be focusing on in this term, and we will have plenty of time to do all of that.

Right now, though, I think it is fair that we acknowledge the life of a genuinely remarkable human being and a person who has given an enormous amount of to our nation.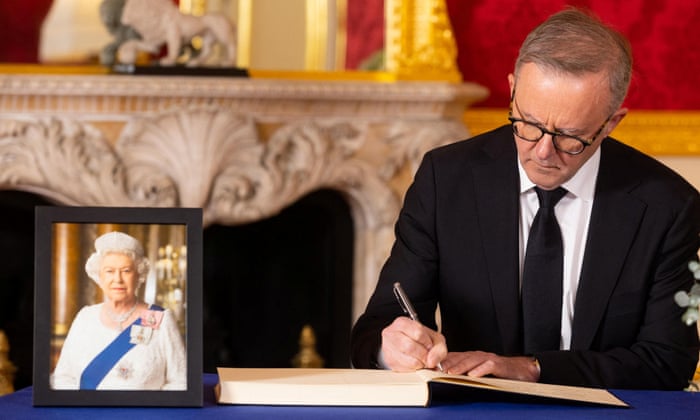 Australian submarine design 'not a competition' between US and UK
There are a series of questions about interoperability of hardware to enable the Australian defence forces to be able to use and swap military material with their counterparts in the US. Speers asks if this raises questions about the type of submarine that is going to be developed, but Marles stresses the design – yet to be determined – is "not a competition" between US and UK options.
It is important not to see the whole process when it comes to submarines as some kind of competition between the United States and the United Kingdom because it genuinely isn't. Both countries are working very closely with us to help us acquire this capability. To walk down this path is a huge step for our nation.
Marles on Aukus and Australia's efforts to obtain nuclear subs
Marles:
The most important platform that can have in shaping its strategic circumstances in building strategic space for diplomacy, for trade, is a long-range capable submarine, and what is absolutely clear, as we move into the 2030s and 2040s, that will require that submarine to be nuclear-powered.

The recharging of batteries in a conventional submarine and what is required there is going to make that capability increasingly redundant as we get into the 2030s, and 2040s, as important as the Collins class submarines have been for us up to this point of time.

We are committed to acquiring this capability.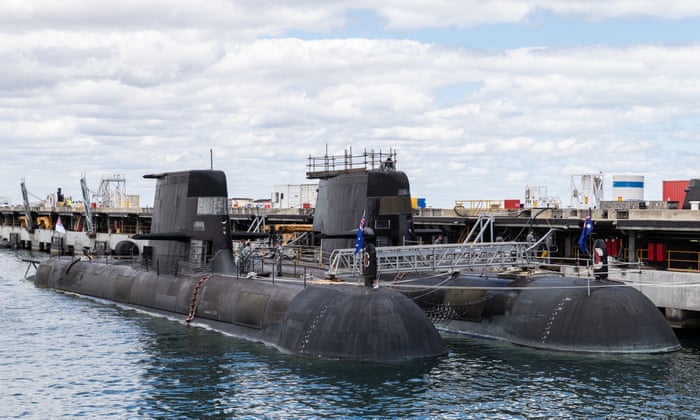 China is watching world's response to Ukraine crisis, Marles says
Marles is asked about what the situation in Ukraine and the relationship between China and Russia may mean for the situation regarding Taiwan. Specifically, Marles is asked what will happen if China moved to reunify Taiwan with the mainland using military force.
The way in which the world has reacted to Russia … has been very impressive, but so, too, has the incredible resistance of the Ukrainian people. People fight for the homeland. It has been remarkable and more than expected.

China will be watching this, as I guess we all are.
Marles on China and Russia's recent meeting
On the recent meeting between Russian president Vladimir Putin and the Chinese president Xi Jinping, Marles says there has been "a degree of humiliation" in how the Russian leader has been treated by his Chinese counterpart.
I think it says something about where the whole conflict is at. There is a degree of humiliation for Russia in relation to this.

I didn't imagine when the invasion first occurred that Ukraine would be able to provide the resistance that it has.
However Marles said the recent meeting between the pair in Samarkand is "another step in a growing relationship" that is "part of the landscape of strategic circumstances we have to face".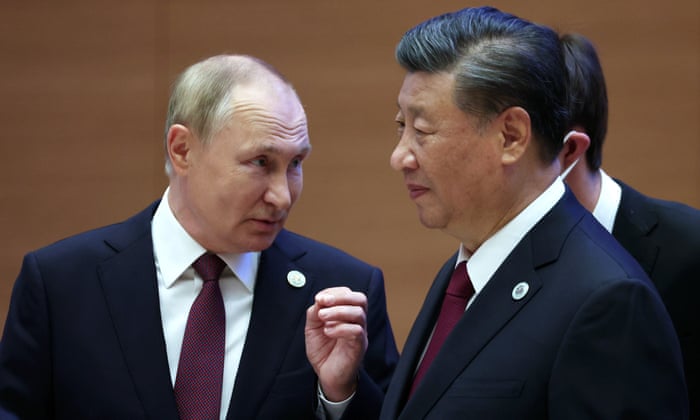 Deputy PM on reopening Australian embassy in Kyiv
On whether Australia will join 60 other countries in reopening its embassy in Kyiv, Marles said this "is a question we will work through".
Marles says there is a "whole lot of logistics and support which is required in relation to that, given the security situation".
Obviously security is a critical factor in being able to reopen the embassy there and to make sure it can function in a proper way.
Australia won't be banning Russian tourists: Marles
Marles also won't be drawn into making calls for Russian to leave Crimea and restore Ukraine's border to where it stood in 1991, saying only that the Ukrainian government must be "empowered" to determine its future "on its own terms".
Marles is also asked about whether Australia will follow other countries and prevent Russian tourists from entering the country.
We have a range of sanctions in place and the focus of our sanctions is on the Russian government, those who are perpetrating what has happened in relation to Ukraine, not focused on the Russian people themselves, so this is not something we are considering at the moment, but we are very much a part of the global base of sanctions against the Russian regime.
Similar visa bands in Europe have been contentious with critics charging that their implementation binds the Russian people closer to the Russian government by cutting off avenues of escape from crackdowns on dissent.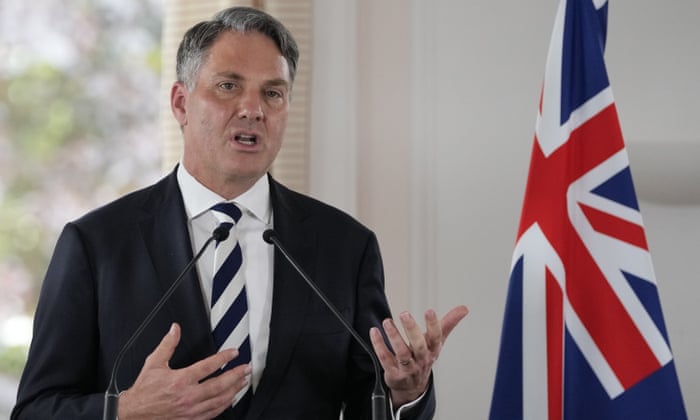 Deputy PM on how long Australia will continue to support Ukraine
Marles is asked about how long Australia will continue to support Ukraine and what the end result may look like.
Our objective is to empower Ukraine itself to be able to be at the centre of however this is resolved. This needs to be resolved on their terms. That has to be the outcome given the unprovoked aggression that we saw from Russia at the outset of this.
Marles however urges caution as Russia still holds a fifth of Ukrainian territory and says the conflict is not over yet, despite success in recent times.
This is an unprovoked act of aggression on the part of Russia. It cannot be allowed to stand and Ukraine must be put in a position where it can determine this on its own terms.
Australia's military support is 'making a difference' in Ukraine
Marles will not be drawn on specifically what support Australia will be providing to Ukraine saying only that the Bushmaster combat vehicles and howitzers already provided are "making a difference".
Australia is currently providing Bushmaster vehicles to the Ukrainian military, which have been used in the recent counterattack.
Marles:
We have committed 60 Bushmasters, another 28 armoured vehicles, six lightweight howitzers, unmanned aerial systems. We are one of the largest non-Nato military supporters of Ukraine.
Australia to continue providing Ukraine with military support
Richard Marles is speaking to ABC Insiders this morning on the subject of Ukraine and says Australia will continue to provide military support.
We see this as a protracted conflict that we need to be there for the long haul, but ultimately the objective of Australia, Nato and all those countries supporting Ukraine is to make sure that Ukraine is in a position to ultimately resolve this conflict on its own terms.
Marles says he is speaking to the Ukrainian ambassador about how support can continue to be provided.
Vaccine development critical to ending pandemic, expert says
Australian National University infectious diseases professor Assoc Prof Sanjaya Senanayake says the world is watching a drop in both Covid-19 deaths and cases as a combination of vaccines and natural immunity has developed.
Senanayake said there are "well over" 100 vaccines in different phases of development and it was important their development continued.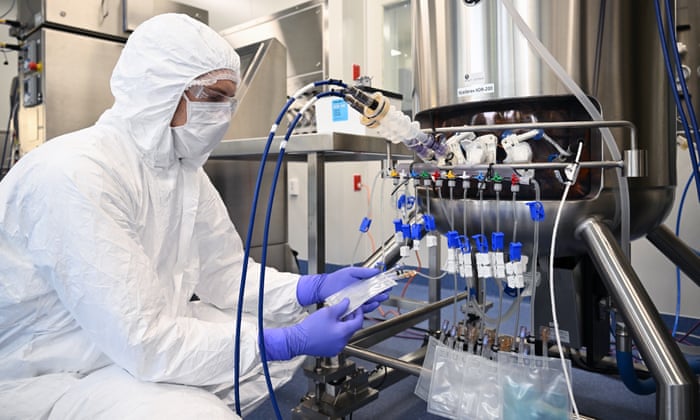 It is really important that we don't slow down, but we accelerate to the finish line. But you also have to recognise that no pandemic doesn't mean no Covid.

Covid will become endemic, it will be less intrusive but still part of our lives, so we need to transition to that properly.
On Thursday the World Health Organization said the end of the pandemic is "in sight" with director general Tedros Adhanom Ghebreyesus describing the situation as a marathon.
"We have never been in a better position to end the pandemic – we are not there yet, but the end is in sight," Ghebreyesus said.
"A marathon runner does not stop when the finish line comes into view, she runs harder, with all the energy she has left. So must we.
"We can see the finish line, we're in a winning position. But now is the worst time to stop running. Now is the time to run harder and make sure we cross the line and reap the rewards of all our hard work."
Deputy prime minister Richard Marles will be speaking to David Speers on ABC Insiders this morning and prime minister Anthony Albanese has appeared on Sky News from London.
Welcome to another Sunday morning with the Guardian live blog.
The prime minister, Anthony Albanese, is in the UK where he met with King Charles and UK prime minister Liz Truss overnight and paid his respects to Queen Elizabeth II. During an address at Australia House in London on Saturday, Albanese said the "Queen transcended barriers" and that even as a republican he felt "nothing but regard for her".
Associate Prof Sanjaya Senanayake, an infectious diseases professor at the Australian National University, says that with the World Health Organization flagging an end to the Covid-19 pandemic, it was important that Australia "accelerate to the finish line". Speaking to ABC TV on Sunday, Senanayake said the end of the pandemic does not mean Covid will disappear, but the disease will need to be managed as it is now endemic.
I'm Royce Kurmelovs taking the blog through the day. With so much going on out there, it's easy to miss stuff, so if you spot something happening in Australia and think it should be in the blog, you can find me on Twitter at @RoyceRk2 where my DMs are open.
With that, let's get started …