The Labor leader, Anthony Albanese, is with members of the Queensland Nurses and Midwives Union:
Gilbert: What is your plan?
Birmingham says his party will grow the economy and be "responsible and cautious".
Gilbert: That's it?
Birmingham says they have cost-of-living policies, and will reduce income tax.
On this Sunday's campaign launch, Birmingham says the Coalition will "continue to reinforce our comprehensive plan for the future". Investing in skills, manufacturing, etc. He says:
The most important way to deal with cost-of-living pressures for Australians is to make sure they have a job and a stable income.
Liberal campaign spokesman and the finance minister, Simon Birmingham, is accusing Labor leader, Anthony Albanese, of "making it up as he goes along" (on the wage rise issue).
Sky News host Kieran Gilbert says economists have told him that a one-off increase would be good. Birmingham says "there's an old saying that you can put 10 economists in a room and get 12 different opinions".
But it'll be the Fair Work Commission that makes the final decision, Gilbert says … and won't this be a popular message?
Birmingham says:
Elections shouldn't be a popularity contest, they should be about competence and plans and policies.
Now Birmingham compares Australia's performance with other nations.
Here's the latest from Paul Karp on Labor and that 5.1% wage rise:
A rare moment of levity on prime minister Scott Morrison's campaign trail:
Husic is talking about wages growth now. He is saying endorsing a wage rise is "the least that we could do". He says if Labor is elected, they'll look at the submissions process with the Fair Work Commission in June.
(The Labor leader, Anthony Albanese, has stopped short of saying he'll advocate for a 5.1% rise in a submission.)
The member for Chifley and Labor's industry spokesman, Ed Husic, is on Sky now.
He's talking about a Labor announcement they will work with the Queensland government to create a battery hub in Gladstone. Labor has pledged $100m.
Gladstone is at the heart of an energy tussle, and Labor's promising to create green jobs (mostly in hydrogen).
Former Labor prime minister Kevin Rudd is talking to Sky News.
He is in Higgins, supporting candidate Dr Michelle Ananda-Rajah. He's asked about her comments that the Astra Zeneca vaccine had "failed in terms of its efficacy". He swiftly takes the opportunity to have a crack at the Murdoch media in general, without addressing the substance of the question.
Rudd keeps throwing back to the crowd behind him, who enthusiastically agree with everything he says (such as about how Labor leader Anthony Albanese "smashed it" in the debate).
Thanks, Amy Remeikis (but for "heroic", please read "delirious). Eight and a half days! We're gonna make it! Right?
The amazing Tory Shepherd is backing up her heroic effort last night covering the debate by stepping up to guide you all through the afternoon again.
Make sure you stay tuned to all the updates. I'm off to (attempt to) answer some of your questions with Murph and the team for the podcast, but I'll be back early tomorrow morning.
Eight and a half days to go!
Thank you all – and take care of you Ax
The broadcast didn't catch all of Bridget Archer's opening address at the mental health announcement with Scott Morrison this morning, but this from Archer is worth noting:
I have suffered from poor mental health for a lot of my life. I have anxiety and panic disorders and having a bit of a panic attack when I walked in here this morning. So I'm in the right place.

… Again, with suicide it's something that I have unfortunate personal experience of losing my stepsister to suicide and I have seen the impact that suicide has had on small communities like mine across Tasmania as well. If we can stop one person taking their life then this will be worth it. So an emotional day today.
More of our leaders should be open about mental health struggles. It helps normalise it for all of us.
It will hopefully lead to better conversations across issues which impact mental health too. Like how hard it is for trans people to listen to parts of the "conversation" in this election campaign.
In Australia, the crisis support service Lifeline is 13 11 14. Other international helplines can be found at www.befrienders.org.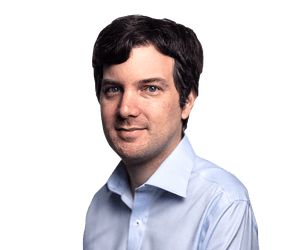 Daniel Hurst
Peter Dutton, on the minimum wage dispute, tried to thread the needle between the government saying "we all want to see wages go up" with the "but-not-that-fast" attack on Anthony Albanese:
If you drive it up that fast, and without any of the work being done, you'll see inflation go just as quickly behind it. And then you've got to increase wages again, and you get ourselves into a position that, you know, we've seen in decades past. And I mean, that's sort of Gough Whitlam territory, it's shooting from the hip without the information, the advice that he needs.
(A quick reminder that regardless of whether an Albanese government makes a submission recommending a specific number or not, the Fair Work Commission will make the decision on the minimum wage having taken into account all the relevant data.)
Dutton told 2GB a prime minister's statements "can move markets" and interest rates "will go up very quickly in that environment" (the target cash rate is set by the independent Reserve Bank).
He went on to say that he's more positive about "the mood on the ground" for the Coalition:
So I think the mood on the ground, just in my judgement, speaking to some of my colleagues, is better than what you're seeing in some of the polling …

I think the performance of Anthony Albanese during this election, even if you've prepared to cut him a bit of slack, I don't think he's up to the job. I've watched prime ministers good and bad over my time in parliament, and he just doesn't have the goods, I'm sorry to say. And I think it would be very difficult for us to continue, you know, as a country to be able to pay for what we're doing in defence and the rest if they trashed the budget again.
The Pre-Election Economic and Fiscal Outlook 2013 – issued by the heads of Treasury and Finance shortly before Labor lost office – said: "In 2013-14, net debt for the Australian government general government sector is estimated to be $184bn [11.7% of GDP]."
Josh Frydenberg's latest budget said net debt "is estimated to be 31.1% of GDP [$714.9bn] at 30 June 2023" and $864.7bn in 2025-26.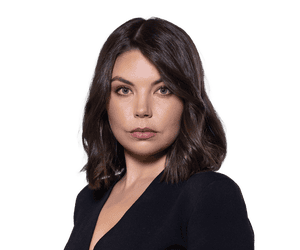 Tamsin Rose
Surging cases of the flu are putting extra demand on emergency departments around New South Wales, prompting a plea from the chief health officer, Dr Kerry Chant, for anyone eligible to get their flu jab.
There have been a number of major outbreaks, including at high school boarding houses, that have led to significant increases in presentations.
According to NSW Health, flu cases almost doubled in a week, with 2,000 in the week to 7 May – up from 1,024 the week before. Chant said there had been about 60 emergency department presentations for flu-like illnesses requiring hospital admission. She urged all people who could to get their flu vaccination, including boarding house students who were particularly vulnerable.
Chant said:
As with Covid-19, boarding schools are a high-risk setting for flu transmission. We're strongly encouraging all students and staff in boarding schools to get their flu vaccine.

Boarders with flu should be isolated from others until their symptoms resolve. If a school has three or more boarders with flu, they are urged to contact the local public health unit for advice.
Peter Dutton takes swipe at Clive Palmer over seat preferences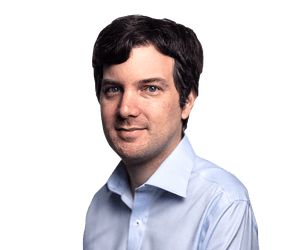 Daniel Hurst
In his regular 2GB interview, Peter Dutton weighed in on the contest in his seat of Dickson. The defence minister said it had "always been a tight seat" but argued the Labor campaign in Dickson this time had been "pretty woeful".
Dutton also took a swipe at Clive Palmer after the United Australia party chose to recommend preferencing Labor above Dutton in his Dickson seat (in many key marginals the UAP is recommending preferences for the Coalition above Labor, but ultimately it is up to voters whether to follow these recommendations).
Dutton took the opportunity to appeal to voters in his seat:
It's unfortunate that Clive's made the decision that he has, but all I'd say is, you know, if you're thinking about voting Clive, if you think that he can deliver you a maximum 3% interest rates for five years, then, you know, the Story Bridge is up for sale, I can probably negotiate you a deal on that.

I just don't think … he has any credibility in some of the messaging. So if they're going to follow the ticket then that will mean that Anthony Albanese wins seats where he's not preferencing the LNP above the Labor candidate, so in Dickson don't follow his ticket. If you're inclined to vote for him, one, please put me two and then fill out each other square, but it's a strange decision but that's an issue for Clive.
Peter Dutton also has many thoughts on Labor forming government with the Greens in the event of a hung parliament.
He would "bet his house on it".
(He is not asked about Scott Morrison forming government with support of the crossbench so the house stays safe on that one.)
Dutton:
It's one of the great cons of, you know, the modern election that Labor tells you that, you know, they don't support the Greens or don't believe in what the Greens are saying.

The Greens will preference the Labor party above the Liberal party in every seat.

So the deal between Labor and the Greens is well known, and there will be many Labor members who are elected in seats right across the country, at this election, only off the back of Greens preferences.

Let's be very clear about that.

And for Anthony Albanese to say that he wouldn't form a minority government with the support of Adam Bandt and it's a complete nonsense.

I mean, that's what Kevin Rudd and Julia Gillard said, and if they're going to, you know, be faced with opposition, or sign up, Adam Bandt, to an agreement, they'll sign up Adam Bandt in a heartbeat.

Anthony Albanese was central to all of those negotiations back in the Oakshott/Windsor days.

And if if you're going to stitch together a coalition with these green independencies, fake independents, and the actual Greens member, Adam Bandt.

I mean, you can't govern frankly … in that scenario, because there'll be running off in every different direction.

And it won't give you the stability that you need in government. It's a recipe for disaster.

But I bet my house on the fact that if Anthony Albanese had to form government, and could only do so with the assistance of the Greens, he would, it would walk over any of his friends to do it in a heartbeat.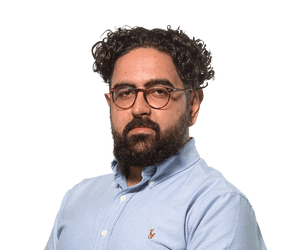 Mostafa Rachwani
Just over half of Indian Australians support Labor's policies on immigration and the economy, but the community remains split on who would make a better leader, according to a new survey.
Indian Australians are divided almost evenly on the question of preferred prime minister and which party they will vote for, a survey for community based media platform the Indian Link has found.
Almost 70% of respondents said they were unmoved by the prime minister's infamous "curry night" selfies, with 23% saying they were now less likely to vote Liberal because of them.
The 2021 Indian travel ban also figured in the survey, with 31% reporting a negative view of the decision, and 44% saying it had no impact on who they will vote for.
Indian Link chief executive, Pawan Luthra, said he thought the results were surprising:
Normally you do get a trend of one over the other, but this was as even as possible.

We've had the curry night selfies, we've had politicians wear saris, but they haven't really sat down and asked what truly matters to the community.

The prime minister has had many years to win the trust and faith of the Indian Australian community and a draw for him is as good as a loss here.
Peter Dutton phoned in for his regular slot on Sydney radio 2GB and had a bit to say about the YouGov modelling:
I was on the call with the PM this morning. He was a upbeat. I think he did well in the in the debate last night. I think he's, you know, a determined campaigner. I think when you look at the decisions he's had to make, and the pressure has been under over the last couple of years, it's been pretty remarkable.

And I think he's stood up very well, to that. And I think that is a sign of strength and leadership. And that's really what we've got to concentrate on. I think that I mean, the polling was quite strange in this new YouGov poll. So I don't put much credit into it at all, to be honest.
Regulate buy now, pay later schemes, next parliament urged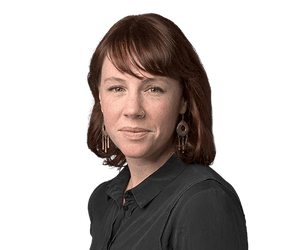 Stephanie Convery
More than 100 social services organisations and consumer rights groups are calling on the next federal parliament to regulate buy now, pay later (BNPL) products like AfterPay and ZipPay, and legislate safeguards to prevent financial harm.
Organisations including Anglicare Australia, Financial Counselling Australia, Choice, the Consumer Action Law Centre, the Australian Council of Social Service and more, have sent an open letter to candidates in the forthcoming federal election urging them to commit to supporting the move.
Currently, BNPL and wage advance products are not covered by the National Credit Code thanks to the structure of their business models, which means the usual safeguard processes – like assessing a customer's ability to repay the loan or hardship provisions – don't apply.
A bulletin from the Reserve Bank in March last year noted that Australian BNPL providers had about 6m active user accounts as at December 2020, though the number of actual users would be lower than this due to many people setting up multiple accounts. The services were generally used more intensively by people under 50.
In the open letter, the collective of organisations – which include major charities, financial counselling and legal services and more – noted that many people had sought their assistance with debts to these companies.
"Financial counsellors are seeing large numbers of clients struggling to pay their BNPL and wage advance debts, with many people having become overcommitted, and some having debts with multiple providers," the letter said. "Some people are also accessing BNPL and wage advance on top of other forms of debt, such as payday loans."
Fiona Guthrie, chief executive of Financial Counselling Australia said in a statement:
Together our organisations support hundreds of thousands of people in financial hardship. We see first-hand the harm of unregulated BNPL and wage advance in our community. Our next Parliament must act to properly regulate these products to make them safer.

We know these products cause harm. BNPL is credit and should be regulated like other credit products.