The final debate is done, and election day looms. Katharine Murphy and Jane Lee discuss how parties campaign and convince, and measure progress in a pandemic in the latest Campaign catchup podcast:
Horse-drawn carriages will be banned in Melbourne within weeks, over concerns about animal cruelty.
The city is a harsh environment, particularly in summer, the planning minister, Richard Wynne, said last year. The Victorian government announced today that horse-drawn vehicles would be banned from mid-June.
RSPCA Victoria welcomed the announcement. Its inspectors had attended 48 cruelty reports in the past five years. Its policy and advocacy manager, Mhairi Roberts, said it was a "welcome and significant step forward for the welfare of carriage horses":
The CBD poses multiple welfare risks for horses including cars, trams, excessive noise, crowds and oppressive heat in warmer months, all while working on hard ground. All these risks are compounded when the horses are not accustomed to working in the city. Even one day of working in the CBD can result in poor welfare outcomes for carriage horses.
Former Solomon Islands high commissioner tries to confront Scott Morrison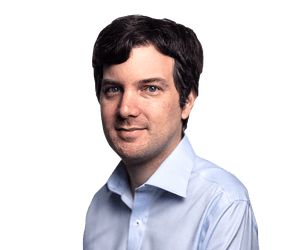 Daniel Hurst
Trevor Sofield, who was Australia's high commissioner to Solomon Islands from 1981 to 1985, spoke to reporters after he attempted to confront Scott Morrison in the marginal Tasmanian seat of Bass today.
Sofield said he was a constituent of Bass, and said Morrison's party had lost his vote:
We have lost the plot in the South Pacific. And given that I've got a degree of experience I think I know what I'm talking about … the prime minister's party has lost my vote … because of the way in which they have totally mishandled our national strategic interests, I'm no longer voting for the Liberal party.
Sofield said he found it "incomprehensible that we did not know in advance what was happening in the Solomon Islands this time – it just couldn't have happened previously". (Morrison has repeatedly said Australia was not blindsided and was working through the issues carefully based on advice.)
Asked whether the foreign minister, Marise Payne, should have travelled to Honiara last month instead of the junior minister Zed Seselja, Sofield said:
Of course. But she should have been there before. She hasn't been there since 2019. She should be going there every single year. That was the nature of the relationship that we used to have.
A reporter put it to Sofield that the prime minister had said Australia needed to ensure it was not seen as a big brother. Sofield replied:
What's he doing but rationalising the position he finds himself in? We don't have to be big brothers, we have to work with them, we have to understand their sensitivities, and we need indeed to make sure that however we work with them we're working in conjunction, we're not bullying, we're not trying to drive something on them from above downwards. It's really a matter of working at that equal partnership level.
The Labor MP Stephen Jones (who wrote this piece earlier this year) says comments by the Liberal candidate for Warringah, Katherine Deves, and the prime minister's role in the trans debate is "despicable". He's talking to the ABC, just after they had a segment on youth mental health.
He says:
When we know that there is a five times greater incidence of suicide ideation and self-harm and severe mental health issues with young kids who are going through gender dysphoria, young kids from gay, lesbian backgrounds … the candidate for Warringah, backed by the prime minister, doubling down to reignite a debate for pure political purposes, it is not only despicable, it's reckless.

It's done with the prime minister's license, that is obvious to everybody, and frankly the gap between what the prime minister says and what he does is growing day by day.

The best way that we can do something to help young people with mental health issues is ensure that we don't add to the [burden for] people that are already suffering, and every day Scott Morrison gives her a license to go out there and do her agenda baiting rubbish.
What the world (especially Australia) needs now – Adam Morton factchecks the climate change claims of both sides, in the latest Temperature Check:
Earlier today, we published this article noting that student loans were among those charges that the federal government indexes to consumer price inflation.
The head of the National Union of Students, Georgie Beatty, called out what she saw as "just plain hypocrisy" in the fact the Morrison government was opposed to minimum wages keeping up with the CPI but it was fine for student loan repayments to rise at that rate.
(We've asked Labor, which has been more supportive of wages keeping up with inflation, for its opinion on the loans.)
Many students, of course, work in the one-in-four jobs paying the $20.33 an hour minimum, such as retail and hospo. (Youth wages are even less, of course, and not all employers do the right thing, either.)
Anyway, as if on cue, the Australian Taxation Office – which manages student loans – has chimed in and lifted the annual repayment rate to 3.9% a year.
And while 3.9% looks a bit lower than the 5.1% CPI reported for the March quarter, the formula the ATO uses is a lagging one. It takes the whole past year of quarterly CPI rates and divides them against the previous 12 months' rates.
In other words, the repayment rates will keep rising a little after CPI peaks but also take a while to come down the other side. Either way, student debt holders will face higher repayments but their incomes may not be keeping up.
The Fair Work Commission will release its verdict on how much the minimum wage will rise by the end of May or early June.
On childcare, Jennett says Scott Morrison claimed Labor's policy would cost $18bn. Where is that figure from?
Birmingham runs through some figures on the fly, but doesn't say where the $18bn figure comes from. The spending, though, "doesn't make sense", he says.
In 2013, the Coalition released its costings the Thursday before the election, Jennett says. So isn't it OK if Labor does the same next week? Birmingham says:
It is a matter for the Labor party as to when they release their costings. What we have highlighted today, of the policies they have committed through the course of this campaign, and before this, they are not being transparent about the total cost of those policies, [they] are not engaging properly on the costings process at all, before you even get to aggregating out and releasing the total costing.
Coalition claims Labor leader 'making it up as he goes along' on wage rises
The Liberal campaign spokesman, Simon Birmingham, is talking to the ABC's Greg Jennett now. He repeats the point he made (below) that the Labor leader, Anthony Albanese, is "making it up as he goes along".
Jennett puts it to Birmingham that limiting the pay rise to workers on the minimum wage would restrict any chance of it having inflationary pressure.
Birmingham says he won't "hypothesise" about what the Fair Work Commission might do.
Some more from Morrison's campaign trail, where Trevor Sofield told the media he was a former ambassador to Solomon Islands:
There have been 7,670 Covid deaths in Australia:
The perils of the campaign trail:
The prime minister, Scott Morrison, is in the marginal Labor seat of Lyons. Tasmania's Ashgrove Cheese Dairy Door specialises in crunch cheese snacks called Amazeballs (blessed are the cheesemakers):
Meanwhile, in Queensland, a woman has died and a man is missing as the state braces for more flooding. And the LNP is talking about trans issues: