Regulate buy now, pay later schemes, next parliament urged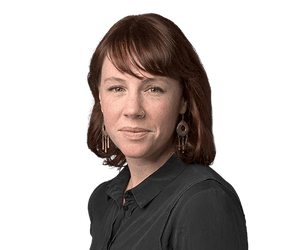 Stephanie Convery
More than 100 social services organisations and consumer rights groups are calling on the next federal parliament to regulate buy now, pay later (BNPL) products like AfterPay and ZipPay, and legislate safeguards to prevent financial harm.
Organisations including Anglicare Australia, Financial Counselling Australia, Choice, the Consumer Action Law Centre, the Australian Council of Social Service and more, have sent an open letter to candidates in the forthcoming federal election urging them to commit to supporting the move.
Currently, BNPL and wage advance products are not covered by the National Credit Code thanks to the structure of their business models, which means the usual safeguard processes – like assessing a customer's ability to repay the loan or hardship provisions – don't apply.
A bulletin from the Reserve Bank in March last year noted that Australian BNPL providers had about 6m active user accounts as at December 2020, though the number of actual users would be lower than this due to many people setting up multiple accounts. The services were generally used more intensively by people under 50.
In the open letter, the collective of organisations – which include major charities, financial counselling and legal services and more – noted that many people had sought their assistance with debts to these companies.
"Financial counsellors are seeing large numbers of clients struggling to pay their BNPL and wage advance debts, with many people having become overcommitted, and some having debts with multiple providers," the letter said. "Some people are also accessing BNPL and wage advance on top of other forms of debt, such as payday loans."
Fiona Guthrie, chief executive of Financial Counselling Australia said in a statement:
Together our organisations support hundreds of thousands of people in financial hardship. We see first-hand the harm of unregulated BNPL and wage advance in our community. Our next Parliament must act to properly regulate these products to make them safer.

We know these products cause harm. BNPL is credit and should be regulated like other credit products.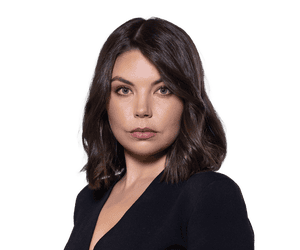 Tamsin Rose
A panel of teachers has been charged with telling the New South Wales premier, Dominic Perrottet, how to reduce the workload on overworked educators and reform the sector following a roundtable with the education minister, Sarah Mitchell.
The Teacher Advisory Group was formed during the Thursday morning meeting and members of the group have since been asked to go away and think about what they want the government to do before they meet again.
Announcing the inaugural group, Perrottet said they had heard stories of increased workload and staffing issues and that work was being done to reduce the admin burden on teachers.
He said:
There's a lot of paperwork, for example, on excursions, where incidents occur. There's probably a whole lot of red tape regulation that doesn't need to be there. In addition to resourcing, there is no doubt that we need to do more in relation to additional teachers.
He said he would be open to trialing ideas presented by teachers to reform education in NSW.
Mitchell said:
What we want to make sure we do is bring this group together as often as we can, without adding to the red tape and burden that the teachers have to go to.

It is important that we have that accountability, but that we get outcomes because we all want the same thing, which is the best possible education for our children in NSW, no matter where they live, no matter what school they attend.
The group will feature teachers from primary and secondary, government, independent and catholic schools.
Matt Kean warns against shift to the right in Liberal party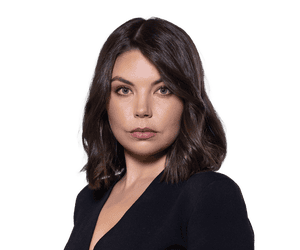 Tamsin Rose
The New South Wales treasurer has warned of the dangers of a Trump-like shift to the right within the Liberal party, as he pleaded with voters not to boot out moderate MPs in favour of 'teal' independents on 21 May.
The plea was supported by the state's premier, Dominic Perrottet, who warned voters would regret stepping away from the party if independents won seats over moderate Liberals.
Speaking alongside the Wentworth MP, Dave Sharma, treasurer Matt Kean warned that unseating moderate Liberals would leave the party lacking important perspectives, drawing parallels to the Republican party in the US. He said:
We've seen the impact of what happens when the centre-right parties lose moderate voices. Look at the Republican party, the party of Lincoln, the party that has abolished slavery – has now become the party of Trump, the party of Putin sympathisers and anti-vaxxers.

That's not in the Liberal party's interest and that's why we need strong voices like [federal NSW MPs] Dave Sharma, Trent Zimmerman and Jason Falinski in the Liberal party room to make sure the Liberal party remains reflective of the communities that we're hoping to serve.
Perrottet said:

Those local communities will be better served having those members in parliament rather than independents. Independents … talk a lot, but they deliver very little.
He said he was concerned that people walked away rather than engaging in debate when people had disagreements of opinion, warning he had seen people "regret it" in the past.
Here are the latest coronavirus case numbers from around Australia on Thursday, as the country records at least 53 deaths from Covid-19:
ACT
Deaths: zero
Cases: 1,132
In hospital: 74 (with five people in ICU)
NSW
Deaths: 23
Cases: 12,600
In hospital: 1,403 (with 56 people in ICU)
Queensland
Deaths: three
Cases: 7,271
In hospital: 437 (with 16 people in ICU)
South Australia
Deaths: seven
Cases: 4,696
In hospital: 210 (with seven people in ICU)
Tasmania
Deaths: one
Cases: 1,058
In hospital: 42 (with one person in ICU)
Victoria
Deaths: 15
Cases: 14,333
In hospital: 545 (with 29 people in ICU)
Western Australia
Deaths: six
Cases: 16,670
In hospital: 275 (with eight people in ICU)
Barnaby Joyce is in Mareeba today, which I think is in Bob Katter's electorate of Kennedy.
The press conference ends.
Albanese urges 'competition without catastrophe' in China relationship
Q: China's ambassador to Australia has written today that China's rise should not be seen as a threat to Australia. Are you prepared to accept that statement? And would you meet with China's ambassador to Australia if you are elected?
Anthony Albanese:
I have not met the Chinese ambassador to Australia, and I'm not aware of the detail of what you are putting forward.
Q: What he said was, "China's rise should not be seen as a threat to Australia." Do you agree … Are you prepared to accept that statement?
Albanese:
What I say is that China has changed its posture. They are more aggressive in the region. We need to, in the words of the Biden administration, have competition without catastrophe. That's what Kurt Campbell speaks about. I'm asked about China, and the other night, we had a question about the Port of Darwin where Scott Morrison said it had nothing to do with the federal government. Well, this here is a signed document, signed by Scott Morrison in May 2016 as the treasurer of Australia. And by David Tolna, the treasurer of the Northern Territory. The government and Scott Morrison as treasurer provided a $20m incentive to the Northern Territory government under its asset recycling program to sell the port of Darwin to a company that had interests connected with the Chinese Communist party. Thank you very much.
Q: You held up a dollar coin before talking about how this minimum wage, it is quite small an increase that is being discussed about here. Do you support a minimum wage increase, not just for those who are actually on that $20 rate per hour of the day? But also, do you support the minimum wage which is built into a number of awards across the country and how that would then flow on into other industries where people are earning considerably more than that?
Anthony Albanese:
The Fair Work Commission, as you know, if you go back, draw a distinction regularly when they look at the minimum pay, minimum wage and the national wage, they draw distinctions about that all of the time. What I am talking about here is people who are on $20.33 an hour, that the federal government says they should have their real wage cut. Last one. Last one. The Fair Work Commission does that. The Fair Work Commission do that.
Q: So you said it would be completely untenable for Labor to release its final policy costings before the Liberal party's campaign launch on Sunday.
But in 2019, Labor did not wait for the launch. So why are you waiting now? And are you just not wanting people to see the costings?
Anthony Albanese:
I hope that the Courier-Mail are asking the prime minister why he's not releasing his policies. Because he hasn't even had his campaign launch yet. What I have said is that there are questions about comparisons between us and them. How can you answer that before they've had the campaign launch. We will release all of the costings like other oppositions have in the usual way at the usual time.
Q: Since the election has been called, we've had a number of visits from the deputy prime minister. He spent Easter here. Following that, we've had people from the Coalition, David Gillespie, the regional health minister, we've had Bridget McKenzie here as well. We've also had Mr Littleproud.
Anthony Albanese:
Have you had any Liberals?
Q: It's a Coalition.
Albanese:
Oh, you haven't been paying attention if you think that!
Q: You said that Mr Morrison has an allergy to the ABC. Neither you or Richard Marles have been here since the election has been called. Have you given up on Flynn or is it in the bag?
Albanese:
I have been here five times into Gladstone. I have been three times to Emerald, twice to Biloela, a number of times to Rockhampton and Gracemere.

If I was an LNP candidate for Lily, I would have changed my address to here I've been here so often. I've been here more than the LNP candidate for Lilley is at the address where they're enrolled.

I have been a regular visitor and I was here … I was here a little while ago. I've been here since then.

And I have … I drove from Cairns to Maryborough right through here. We went to the Rio site. I visited a range of sites here in the electorate. We looked at the beef industry at Gracemere. In Emerald, I met with the mayor and the community there. In Biloela, we went to the power station.

I have been here on so many occasions because this bloke here, Matt Burnett, I personally asked him to run. Why did I do that?

Because I know that local champions can make a difference. This guy is the Queensland equivalent of Kristy McBain – the champion of Eden-Monaro.

And one of the meetings that we had here in Gladstone, a leader with all of the leaders of the community. There were people here who previously had worked on the current LNP member's campaign and they were telling me that this time, they were backing this bloke.
Q: Paul Keating said if you change government, you change the country. You will be the first Italian Australian to win and Ed Husic will be the first Muslim Australian in the cabinet. Have you thought about how that will change the country?
Anthony Albanese:
I'm heartened by the response that I have, particularly from the Italian community. I'm being hosted next Wednesday – we don't give you a whole lot of advances, but next Wednesday, I'll be at the Marconi Club in western Sydney. There are members of the Italian community saying to me that they are going to vote Labor for the first time in their life because they want an Australia that reflects modern Australia.

Modern Australia is made up of people call Husic and Albanese. But it's also made up of people like Watts and Burnett.

We're a diverse country, and the fact that I have a non-Anglo-Celtic name, and so does our Senate leader as well. I think it send a message out there hopefully to multicultural Australia that you can achieve anything in this country. It's a good thing that we have in Queensland a premier called Annastacia Palaszczuk. That we had in New South Wales, a premier called Berejiklian. That in Victoria, we had Steve Bracks of Lebanese descent, and a fellow called Peter Malinauskas just elected in South Australia. I think it's a very positive thing.