Key events
What we learned: Monday, 8 August
With that, we will wrap up the blog for the evening.
Here were the biggest developments of the day, dominated by the inquiry into John Barilaro's New York trade job.
Barilaro has told the inquiry the trade role wasn't "jobs for the boys" and he was surprised to be selected, before rejecting a "disgusting slur" behind his knowledge prior to the job vacancy, refuting the suggestion he must be "one of the luckiest men in NSW politics". "If you've lived the hell that I've lived in the last six weeks, you'd be the unluckiest," he replied. Barilaro also revealed his third referee for the NYC job was the former NSW premier Barry O'Farrell, now Australia's high commissioner to India.
The federal government has asked the Fair Work Commission to raise aged care workers' wages in part because it would "contribute to narrowing the gender pay gap", arguing that there has been a "gender-based" undervaluation of the work done by aged care staff.
A homicide investigation is underway after two bodies were found in a southern Brisbane suburb this morning.
There were 14 deaths from Covid recorded across the nation today as new data revealed Covid-19 has become the third leading cause of death in Australia this year. It comes as Queensland's Covid wave is confirmed to have peaked on 25 July.
And several Adelaide Crows players are reportedly considering filing a class action over the AFL club's 2018 pre-season camp, further claims about which have emerged in the past week following the publication of Eddie Betts's biography.
Body found in paddock in north-west Victoria
Police are responding to an incident in north-west Victoria where a farmer has allegedly found a body in a paddock.
Victoria Police say the farmer located the body in a paddock at a small town near Wycheproof shortly before 4pm today.
The body is yet to be formally identified. Police are on scene and investigations are ongoing.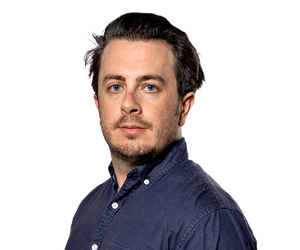 Josh Butler
Coalition says aged care workers should be 'renumerated fairly'
The shadow health minister, Anne Ruston, says the Coalition wants to see aged care workers "remunerated fairly", in response to the Labor government's submission to the Fair Work Commission's work value case.
Unions have called for a 25% pay rise, while the government resisted putting a concrete number on their recommendation of a pay rise. Ruston said the Coalition "respects the independence of the Fair Work Commission and we will support their decision."
"Our hardworking aged care workforce should be remunerated fairly and adequately for the support they provide to the Australian community," she said.
We must also ensure a sustainable and affordable aged care sector for our older Australians and the future generations who will rely on it.
In a separate statement, the Australian Nursing and Midwifery Federation said it welcomed the government's submission.
The nature of the work required across the aged care sector has developed considerably over the years and become significantly more complex, requiring greater skill and responsibility under increasingly difficult conditions, with a diminishing workforce.

That's why we believe the government's support for a wage increase for nurses and workers will create the opportunity for well-paid jobs and provide a platform for nurses and care workers to be recruited and retained in the under-resourced aged care sector.
It's good to mention if you are finding the news distressing, crisis support services can be reached 24 hours a day.
Lifeline 13 11 14; Suicide Call Back Service 1300 659 467; Kids Helpline 1800 55 1800; MensLine Australia 1300 78 99 78; Beyond Blue 1300 22 4636
Nine-month-old found dead in Sydney's west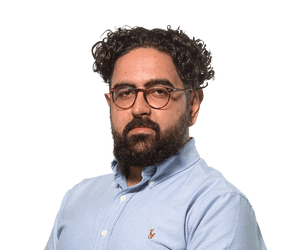 Mostafa Rachwani
NSW Police have confirmed that a nine-month-old baby has been found dead in Sydney's west.
Emergency services were called to a home in Doonside just after 10am today, where they found the child unresponsive.
NSW Ambulance personnel attempted treatment on the scene, but the child could not be revived.
Police confirmed the death in a statement, saying an investigation is under way:
Officers from Blacktown Police Area Command have commenced an investigation into the circumstances surrounding the child's death.
Australian research finds direct link between low vitamin D levels and inflammation
New research has established a direct link between low levels of vitamin D and persistent inflammation, which can lead to a wide range of problems including type 2 diabetes, heart disease, and autoimmune issues, AAP reports.
The University of South Australia says its findings provide an important biomarker to identify people at higher risk of chronic illnesses.
The study examined the genetic data of 294 ,970 participants in the UK Biobank to show the association between vitamin D and C-reactive protein levels, an indicator of inflammation.
The study's lead researcher, Ang Zhou, said the findings suggested boosting vitamin D in people with a deficiency might reduce chronic inflammation.
Inflammation is your body's way of protecting your tissues if you've been injured or have an infection. High levels of C-reactive protein are generated by the liver in response to inflammation, so when your body is experiencing chronic inflammation, it also shows higher levels of C-reactive protein.
Boosting vitamin D in people with deficiencies may reduce chronic inflammation, helping them avoid a number of related diseases.
Senior investigator and director of the university's Australian Centre for Precision Health, Elina Hypponen, said the study's results were important in the ongoing debate over increasing levels of vitamin D.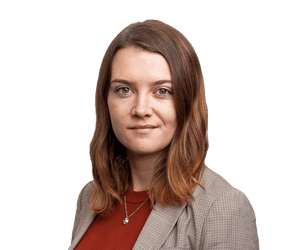 Eden Gillespie
Queensland police union head tells inquiry domestic violence involves 'only a small minority of serving officers'
The head of Queensland's police union has said there is no "widespread cultural problem" in how officers respond to domestic violence incidents, in a submission made to the state's commission of inquiry examining the issue.
Ian Leavers, the president of the Queensland Police Union since 2009, said "instances of individual failings and shortcomings" were "more likely due to workload pressures or inadequate training" than cultural issues.
"There are still unsatisfactory behaviours and attitudes within the service, as would be found in any large organisation," Leavers wrote.
Some of the feedback and evidence to this commission of inquiry makes that plain. Importantly though, I suggest that this involves only a very small minority of serving police officers.
Read Eden Gillespie's story here: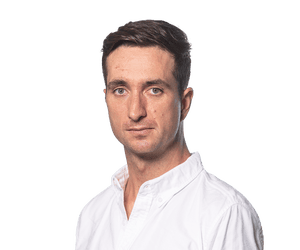 Nino Bucci
Police in Victoria to implement recommendations regarding complaints made by First Nations persons
Victoria police will implement all the recommendations of an anti-corruption report into its handling of complaints made by Aboriginal people.
The Independent Broad-based Anti-corruption Commission (Ibac) made 10 recommendations, including that the force take urgent action to ensure that the Aboriginal status of complainants and people involved in serious incidents was accurately recorded and that it establish a dedicated process for handling complaints made by Aboriginal people.
On Monday, Ibac said in a statement that it welcomed the police's commitment to implementing the recommendations to address "concerning patterns and deficiencies" exposed in the report.
The statement said:
These recommendations are important because ensuring such complaints and serious incidents are investigated thoroughly and fairly is one way to help build Aboriginal people's confidence and trust in Victoria police.
The police oversight model in Victoria is currently under review. The state government announced the review two years after they were due to respond to a damning parliamentary committee report on police complaints.
Yesterday afternoon, the NSW SES ordered low-lying areas surrounding Wagga Wagga to evacuate by the evening as the Murrumbidgee River continued to rise.
This is Wagga by drone today: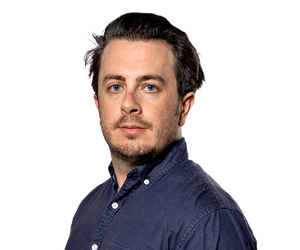 Josh Butler
Health Services Union welcomes government submission on aged care wages
Leading voices in the aged care sector have backed the federal government's submission calling for a wage increase for workers, with one major union claiming the workforce has been "exploited" for some time.
Unions have called for a 25% pay bump. The employment minister, Tony Burke, and the aged care minister, Anika Wells, didn't put a specific number on the government's submission, but the document argues workers have been "significantly" underpaid and said a payrise would help address Australia's gender pay gap.
The Health Services Union has welcomed the submission, while noting they still want the 25% increase.
HSU president Gerard Hayes:
After a decade of neglect the new government's recognition of the aged care workforce is a shot in the arm. For too long Australia has allowed a mostly female, insecurely employed workforce to be exploited and overworked.

We strongly commend Anika Wells and the Labor government for recognising this historic injustice.
The HSU also said aged care work has gotten more complex over time, as "community expectations of care have evolved" and Australia's population has aged.
Paul Sadler, CEO of the Aged & Community Care Providers Association, also backed the government's stance.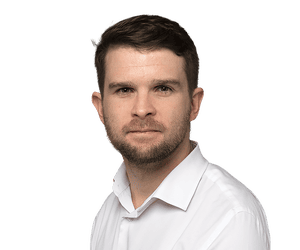 Christopher Knaus
Day three summary of Brown's testimony at Barilaro inquiry
The Barilaro inquiry has wrapped up for the day after Investment NSW chief executive Amy Brown concluded her third day of evidence.
Here's what we learned this afternoon from both Brown and Barilaro:
Barilaro became frustrated at suggestions that he set about creating the New York trade role for himself when he first decided he was going to retire. He described it as a "disgusting slur" that wrongly made him out "to be corrupt". Labor MPs suggested the sequence of events that saw him named as the trade commissioner must make him "the luckiest man in NSW politics". Barilaro responded that he was the unluckiest because he'd lived through "hell" in the past six weeks.
Barilaro described himself as the "victim, not the perpetrator", in reference to flaws with the recruitment process. He said all he'd done was "apply for a job" and been selected by an independent panel. "What did I do wrong? I got offered a job and I accepted a job," he said.
The inquiry heard questions about a former media advisor of Barilaro's, Jennifer Lugsdin. Emails suggested she may have known of the role on 10 December. It wasn't advertised until 17 December, the inquiry heard. Barilaro and Lugsdin were in a relationship.
The inquiry also later heard that Barilaro called up Investment NSW chief executive Amy Brown suggesting she consider Lugsdin for a media role in the agency. Barilaro said he was not in a relationship with Lugsdin at that time. Brown said she later learned of the relationship through the media and asked for a conflict of interest declaration from the relevant labour hire firm. She said there was no evidence that such a declaration existed but that was likely because Lugsdin departed the role shortly after.
Amy Brown said there were clear errors in the recruitment process that led to Barilaro being selected as the New York trade commissioner. She said she offered him the job too early, before a panel report was concluded. She also slammed the decision to alter candidate rankings as "appalling" and said she gave no instructions to change the ratings or commentary. But she said ultimately, despite the failings, the best candidate was picked for the job.
Brown also gave evidence about the agent general role in London and her dealings with Stephen Cartwright, a former chief of the state's business lobby, for that role. She said the candidate had indicated a salary package expectation of $800,000, which is more than double what the premier earns. It would make the role the second highest paid in the NSW government. She refused what she was considered a "ridiculous" demand for a public service position, but said that Cartwright tried to go over her head to the trade minister, Stuart Ayres.