Hi friends! Happy Monday! I hope you had a safe, fun and festive 4th, considering the circumstances. I thought I'd pop in and share a little recap from our adventures.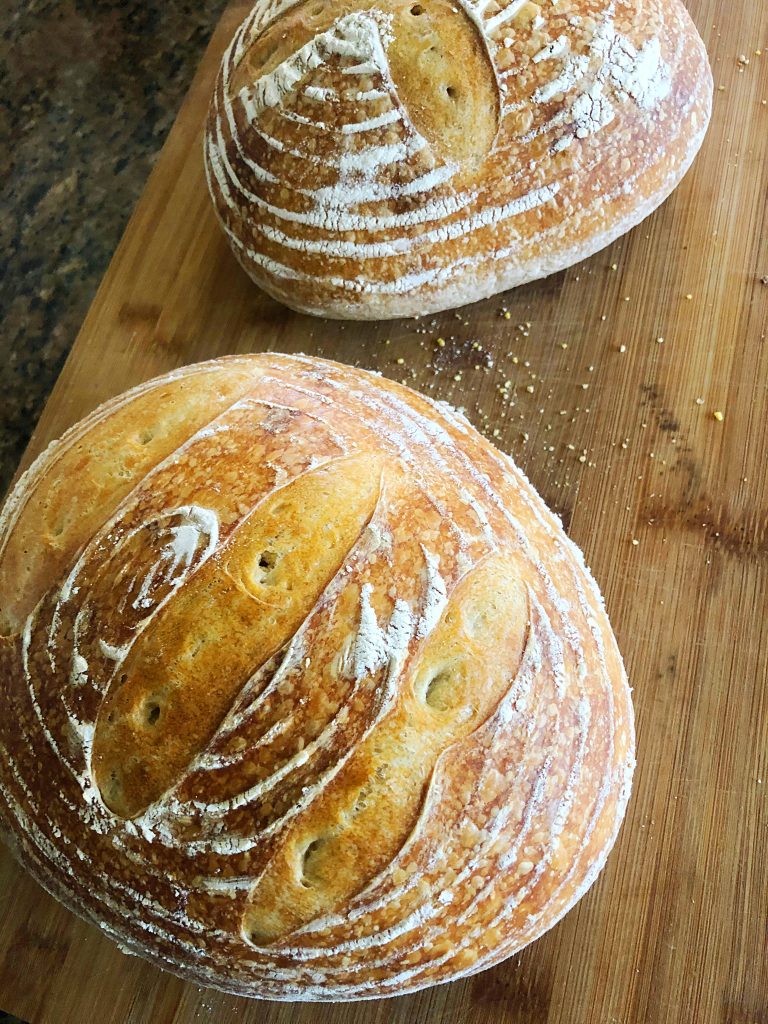 (Friday has been sourdough day lately)
Friday morning, our babysitter came by for a couple of hours so I could get caught up on some work stuff. I mentioned before that while I love having the girls home all the time, juggling work has been a bit of a challenge, especially since the Pilot is gone so often. Our wonderful babysitter from the past year moved to Phoenix during all of this and camps aren't running this year. We needed to figure out another option, and I felt comfortable asking for some help a couple of times a week from a good family friend (who's actually related to us in an extended way). The girls adore her and it's been a huge help to have a block of time to get work stuff done. If we need to, we'll continue this in the fall if the girls aren't back at physical school, or if we decide to homeschool.
After work stuff, the girls and I picked up groceries (I hope that the curbside pickup situation lasts forever), came home and made the Pilot's favorite dump cake to surprise him when he came home.
While it was in the oven, we tie dyed a bunch of dish towels! I thought it would be fun to give some to my mom, stepmom, nana, and MIL.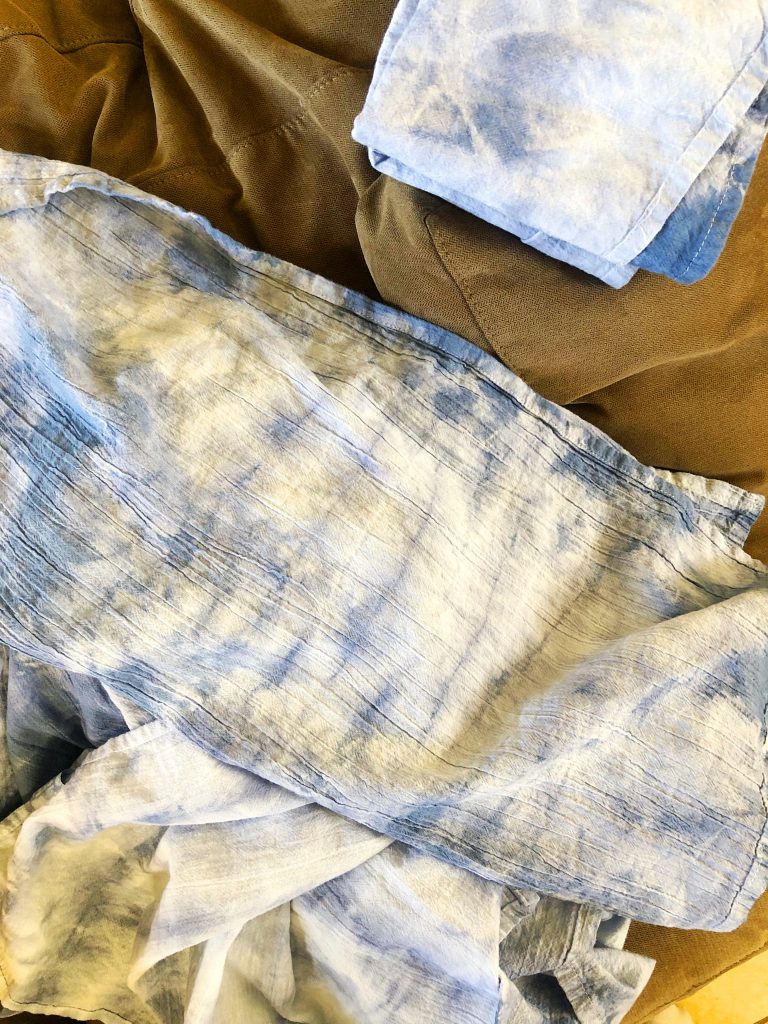 Lunch was an open-faced turkey sandwich on sourdough with mayo, lettuce, tomato and a little sea salt on top.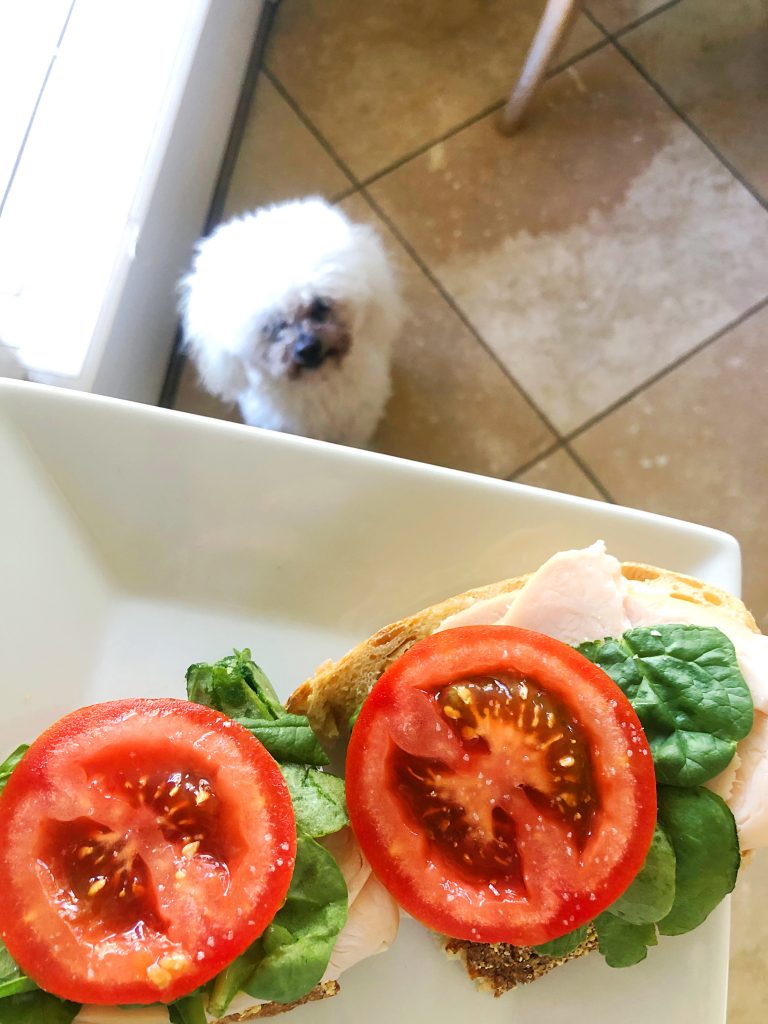 The girls played downstairs while I caught a quick BODYCOMBAT workout, and then we got ready to head to the pool. We often meet up with a couple of friends since it's an easy spot to social distance but we can still chat and hang out a bit.
My favorite salad in the world: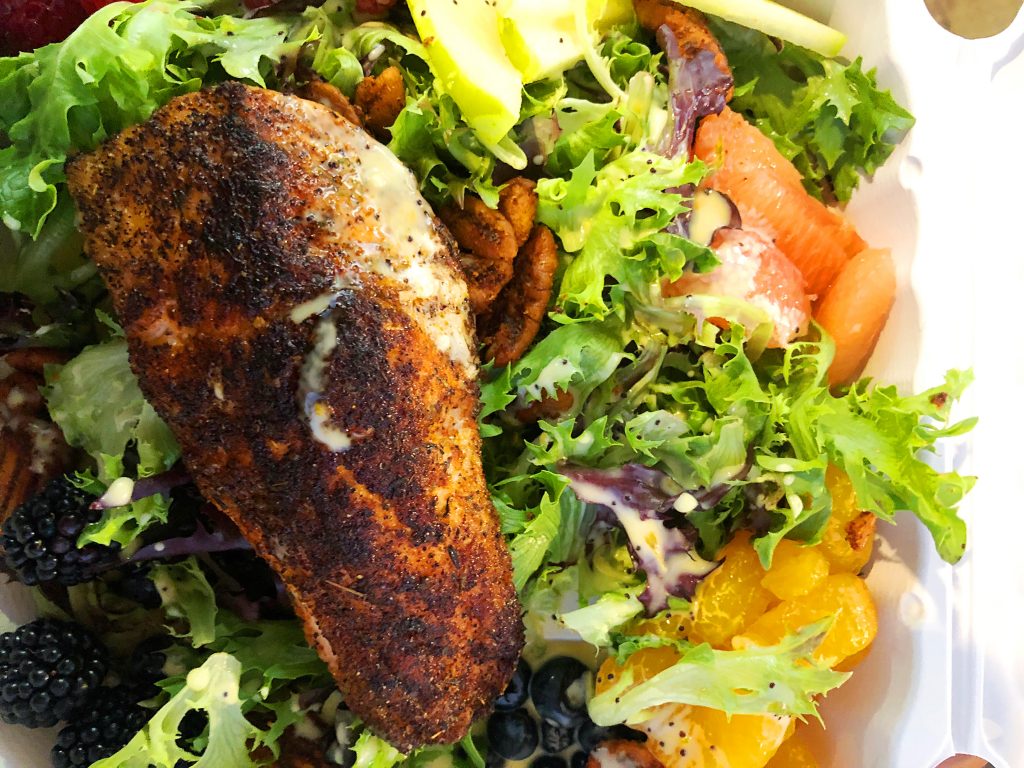 It's greens, blueberries, grapefruit, mandarin oranges, raspberries, candied pecans, blackened salmon, and poppyseed dressing. I could eat it every single day.
The girls played and splashed for a couple of hours and we brought them home for bedtime and Hamilton!!! I'm totally outing myself as a giant nerd, but I'd been looking forward to this for a couple of months. (The calendar is blank squares, so anything to look forward to is a huge win right now.) It did not disappoint. We had the opportunity to see it live in Chicago a couple of years ago, but it was such an incredible treat to see the original cast perform. I had a question for my fellow Hamilton fans out there: how do you interpret Eliza's gasp at the end of the show? I have my own theory – I'll leave it in the comments so I don't put any spoilers into this post- but I would love to hear your thoughts.
For the 4th, we all slept in, and made pancakes for breakfast. The Pilot and I worked on our bedroom for a couple of hours – we messed up some of the paint and had to add another coat lol – and the girls and I made a flag cake for America's birthday.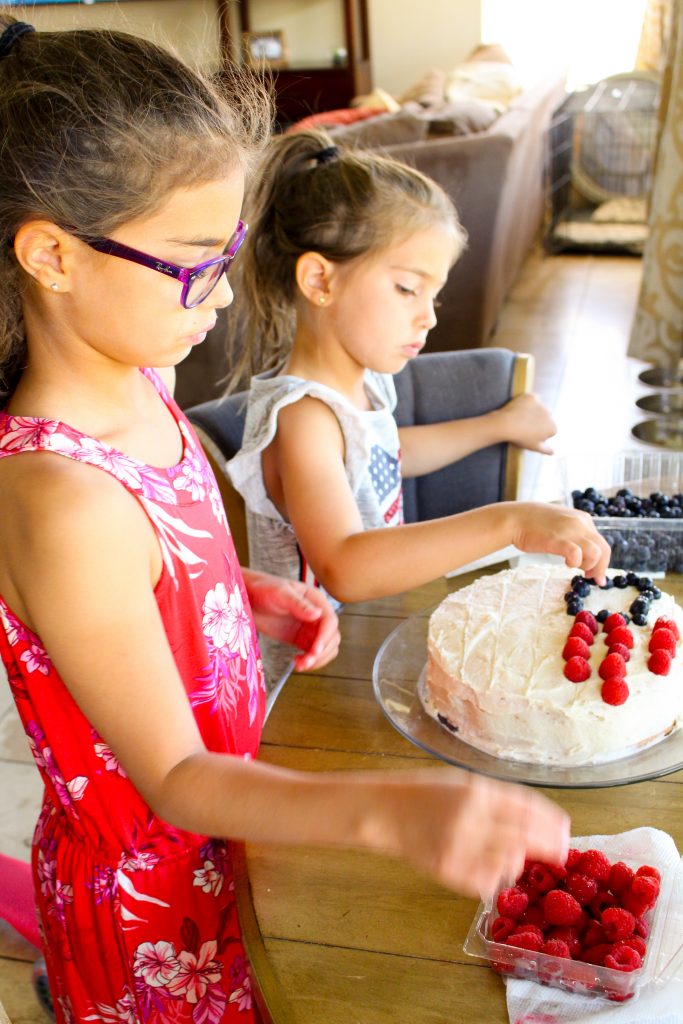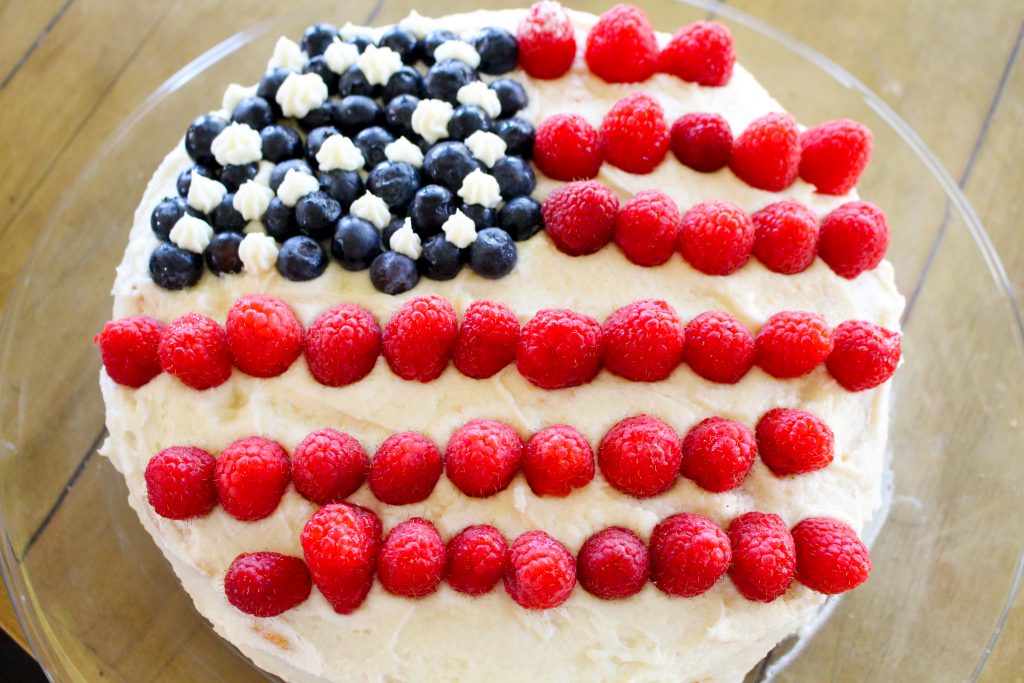 (The cake recipe is here and buttercream is here.)
I also made the best pasta salad!! I used some vegan feta for this one and it was amazing (the Violife brand). With our suits and festive food in tow, we headed to madre's house for swimming and backyard dinner.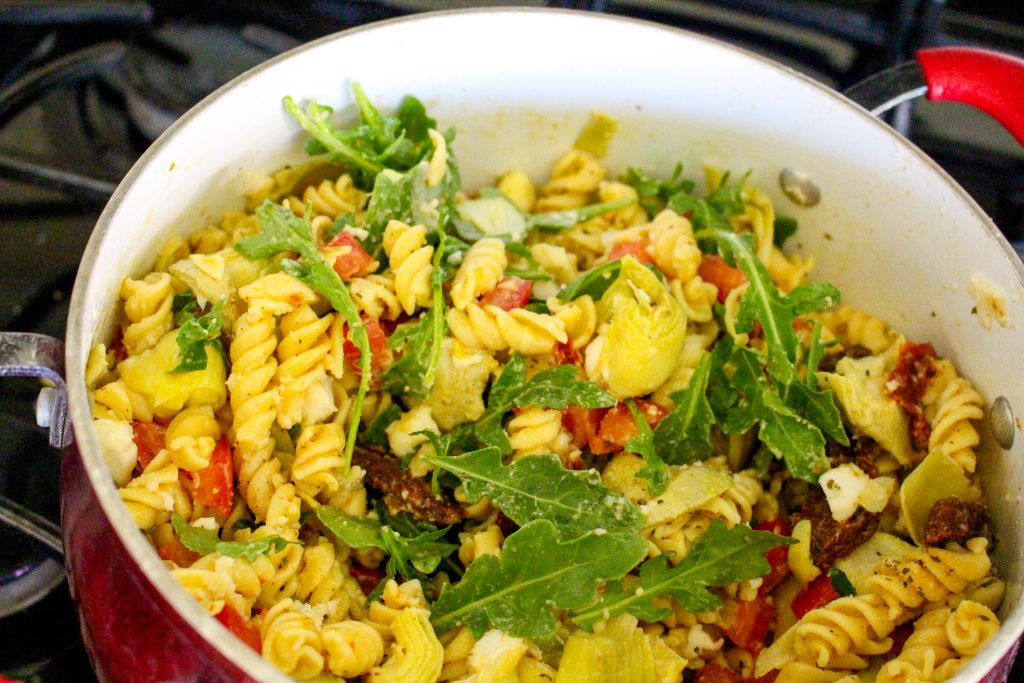 The girls swam like little fish (we swim every day and it's been SAVING ME because we can be outside despite the heat and get fresh air while the girls get out some energy), and had a feast: madre made chicken drumsticks, potato salad, and pork to go with the chicken burgers and pasta salad we brought over. Dessert was cake and a couple hours later, popsicles and/or s'mores. 😉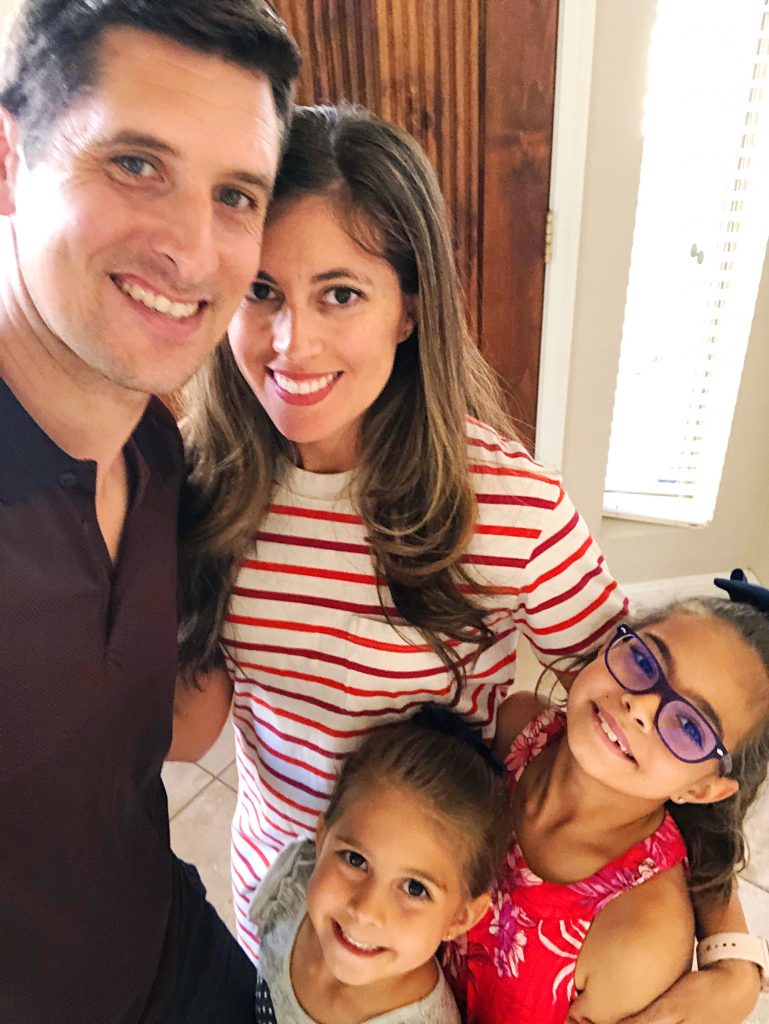 Sunday, I filmed a couple of new videos (yoga and a new one-song workout on the way) and we had Ina's lemon chicken for dinner.
This week, I'm looking forward to finishing up our room and sharing some new workouts with ya. I'll also be putting a 4-week plan together to email out if you want to sign up for my email list here.
Have a wonderful day and I'll see ya soon! Thank you so much for stopping by the blog today.
xoxo
Gina